Charlie Fleisch from CP Nassau Is Honored with the Al Felmet Achievement Award at CP-NYS Conference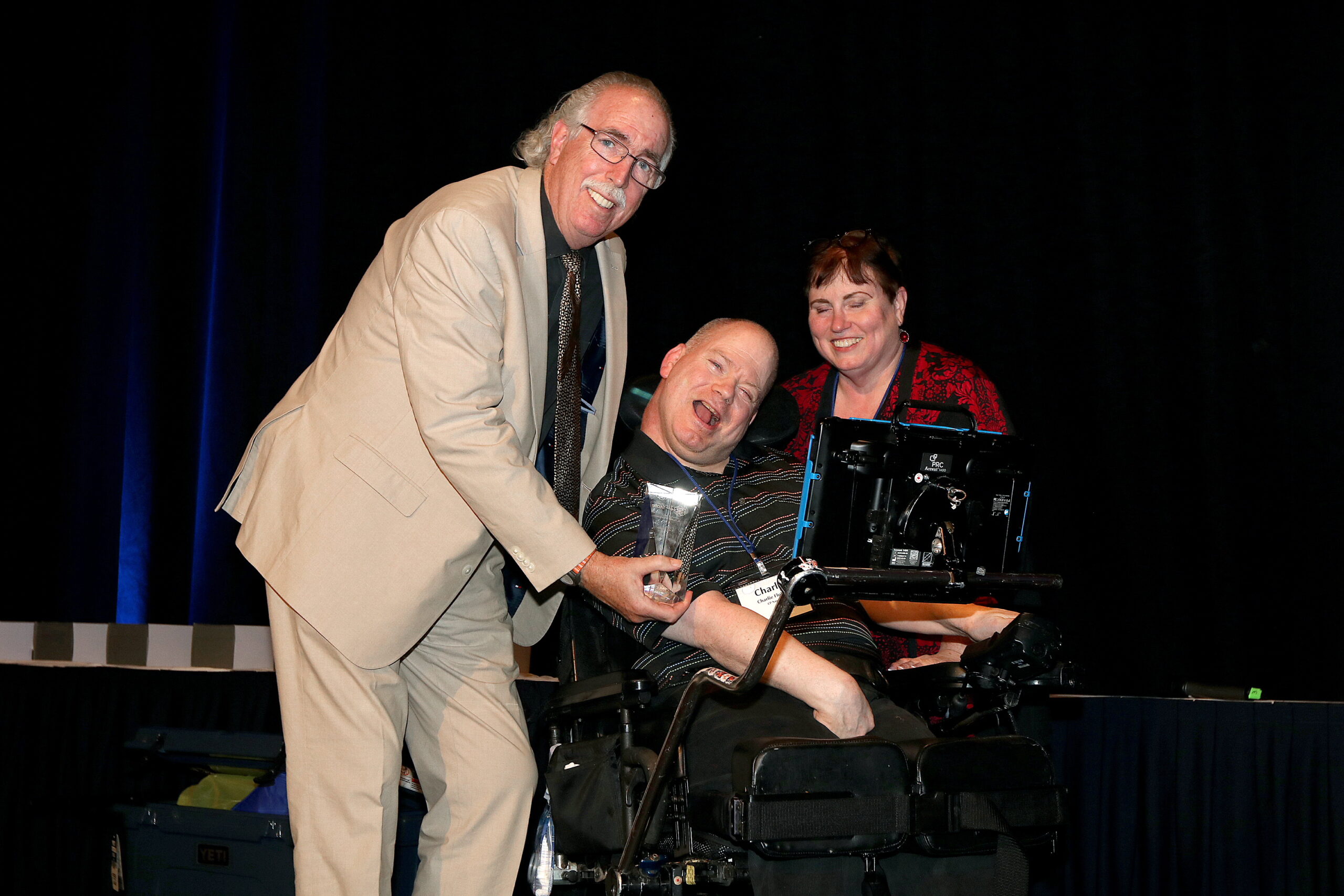 The Al Felmet Achievement Award, presented by the Cerebral Palsy Association of New York state, recognizes a person who has cerebral palsy and has set a standard of determination and success that we can all aspire to achieve.   Charlie Fleisch has been an inspiration to the CP Nassau community and to the disability field at large.
Bob McGuire, Executive Director of CP Nassau was invited by Mike Alvaro, President and CEO of CP -NYS to have the honor of presenting Charlie with his esteemed award.
Charlie is a program participant in the Life Options program, part of the Adult Day Services at CP Nassau. Charlie has served as a teaching assistant and is a member of the prestigious CP Nassau Thunderbolts sports team that competes in national and international boccia competitions. He is an active member of the self-advocacy group. Charlie also is a member of various fundraising committees at CP Nassau and is an enthusiastic and skilled ambassador for CP Nassau.
During the height of the pandemic, Charlie never let the gravity of the situation get him down. In fact, to brighten everyone's day, he contacted the Mets baseball organization and was able to obtain virtual visits from many former Met players. Charlie realized that bringing in guests created an atmosphere of fun and excitement during a time of such uncertainty.
Charlie also requested a grant from the Amazin' Mets Foundation, the charitable foundation of the Mets, to so that the Thunderbolts could buy officially sanctioned boccia balls. The new balls have already paid dividends, as Charlie recently went to Kansas and won the silver medal in regional competition.
William DeVoe, Director of Communications and Advocacy for CP-NYS commented, "Charlie  is truly deserving of recognition for his time and talents in serving the Intellectual/ Developmental Disabilities  community."
The CP Nassau community – and the disability community at large – is much stronger with Charlie's leadership, determination, and intelligence.   We extend sincere congratulations to Charlie Fleisch and thank him for all he has done.
Staff who refers someone for a direct Support position at Bayville, Residential or Adult Day Services will be eligible for a referral bonus totaling $500*
from ANCOR As we celebrate Direct Support Professional (DSP) Recognition Week and honor the incredible work that DSPs do every day across the country to support individuals with intellectual and developmental disabilities (I/DD), it's important to note that the...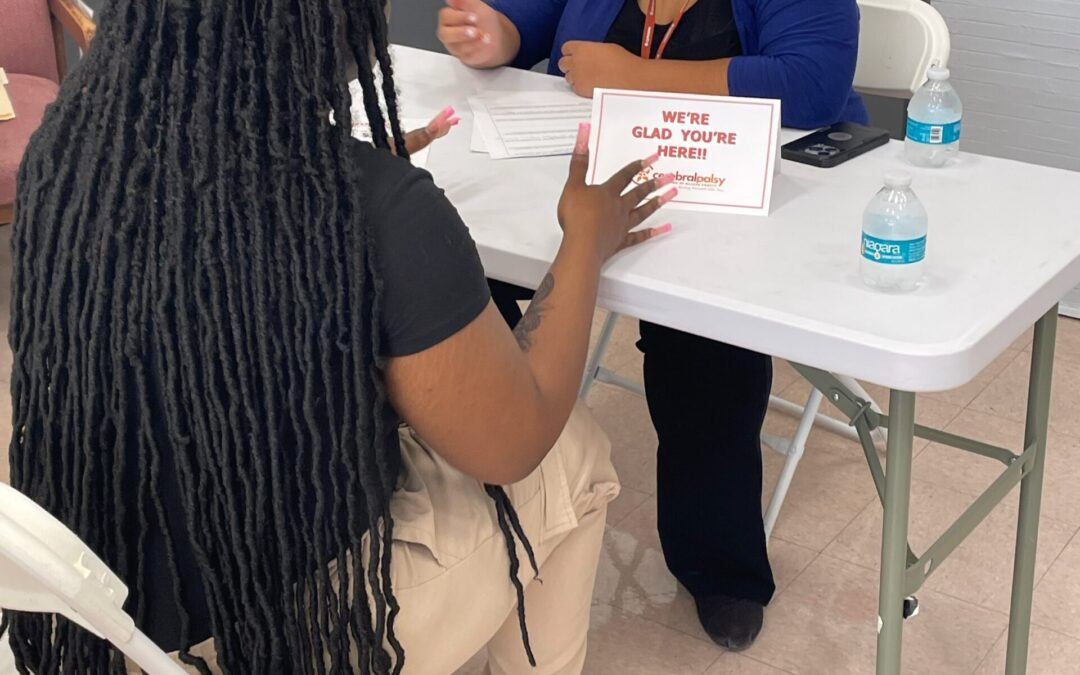 CP Nassau recently held a job fair on Monday, August 21, 2023. The job fair featured opportunities from nearly every department — Residential Services, Adult Day Services, Medical, the School, Maintenance, and more.