Community Based Day Hab – Pool Days 2023
Community Based Day Hab enjoyed splashes of fun at the Roosevelt Pool. Typically, we go to the pool at CP Nassau, but this year we wanted to enhance our ventures in the community, which have been really, really nice! The participants were able to speak with the pool staff and be involved in purchasing passes. The staff at the pool were also so patient and helpful to us. Thanks to program staff Anisha and Jazmyn – the participants were able to enjoy summer a bit more!
Dora/ Tony/Jasmin – grew up swimming and going into the pool often, so they shared they look
forward to it.
Frank – likes the pool and always remember to bring his life jacket to be safe.
America – loves to get her hair wet and tan in the sun. She wishes she can go into the pool every day.
Diane – was happy that staff, Anisha helped her float because she doesn't know how to by herself. She also appreciated the pool staff being so patient with helping her out of the pool using the Hoyer lift.
Jasmin – hasn't been to a pool in a long time and was happy to go. She is used to going to the pool in her town she lives, but she said Roosevelt Pool was really nice.
Staff who refers someone for a direct Support position at Bayville, Residential or Adult Day Services will be eligible for a referral bonus totaling $500*
from ANCOR As we celebrate Direct Support Professional (DSP) Recognition Week and honor the incredible work that DSPs do every day across the country to support individuals with intellectual and developmental disabilities (I/DD), it's important to note that the...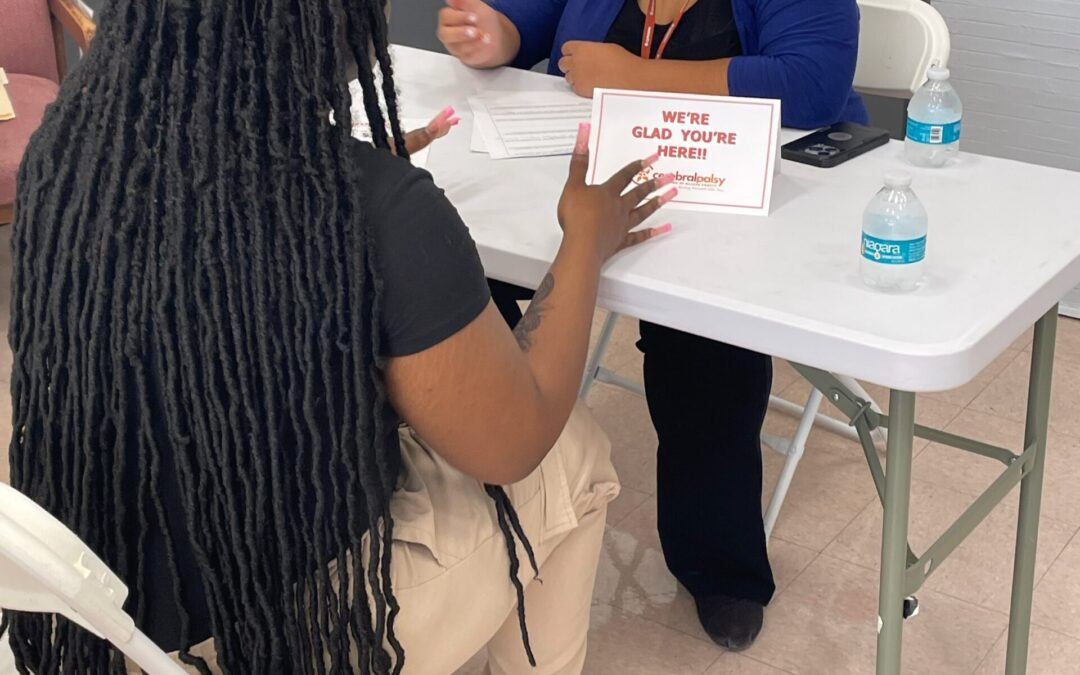 CP Nassau recently held a job fair on Monday, August 21, 2023. The job fair featured opportunities from nearly every department — Residential Services, Adult Day Services, Medical, the School, Maintenance, and more.