Cozy Blankets Bring Smiles at CP Nassau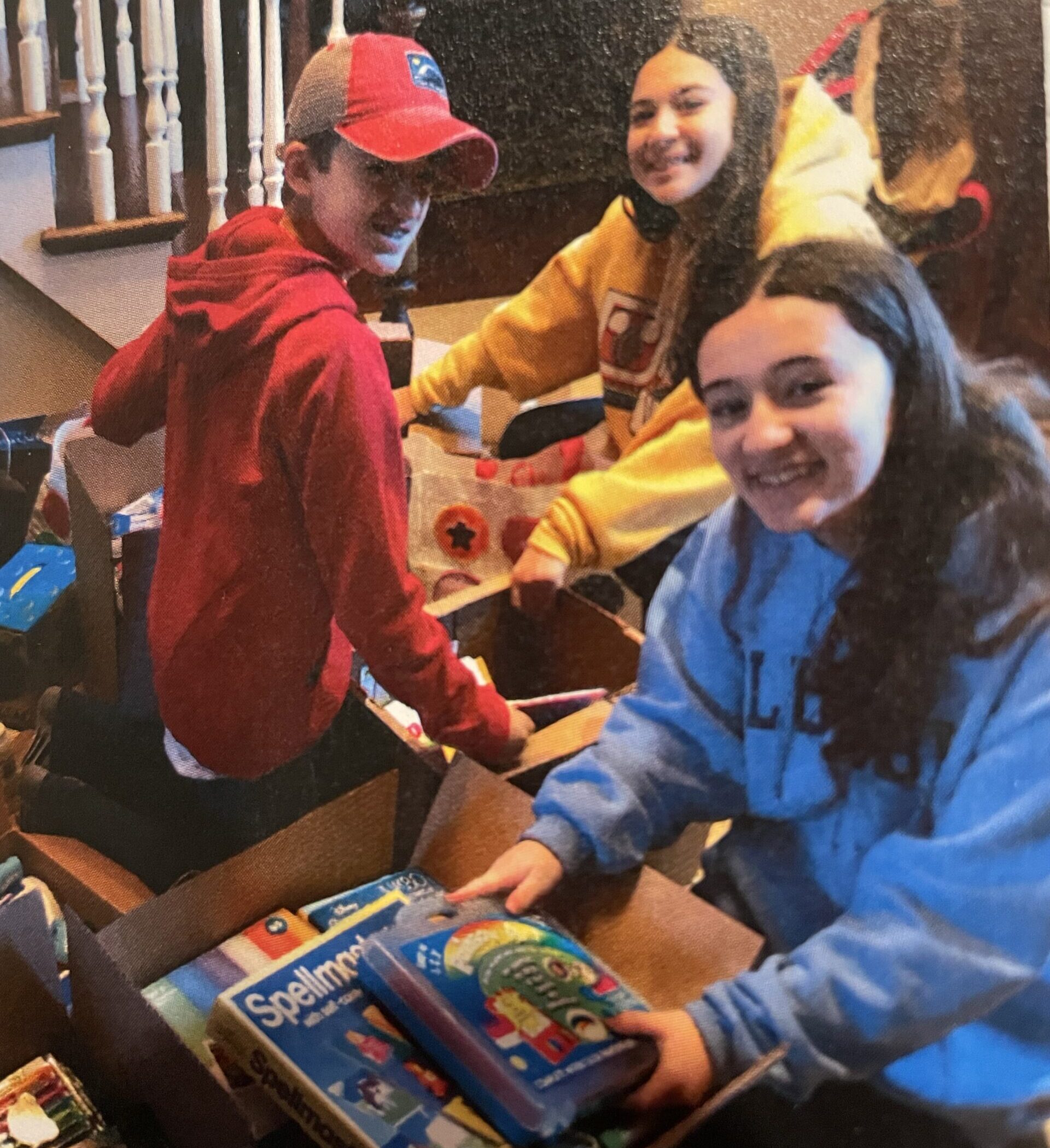 The "Teens for CP" Group led by Theresa Scarola of Kellenberg High School had a Winter Collection and the Plainedge Council of CP  Auxiliaries and  following individuals and groups made beautiful hand-crocheted lap blankets and some hats and gloves!  Our students and adult participants could just feel the love in these cozy items and send a big hug and a thank you to all for this thoughtfulness!
Geri Von Thaden
Hanni Fink
Martha Hoffman
Mary Ann Bauman
Catherine Biane
Florence Riess and the Altenheim Home Hobby Hour
Bertha VonHassel
Homemakers of Nassau County and Cathy Lupo
Made with Love and MaryAnn Pugliese
Marty Moore and her grandkids Mia and Drew
Eileen Dilbert
Patricia McGarrigle
Lois Cernic all the way from Utah
Lois Boyle
Alice Zapf
Carol Ulrich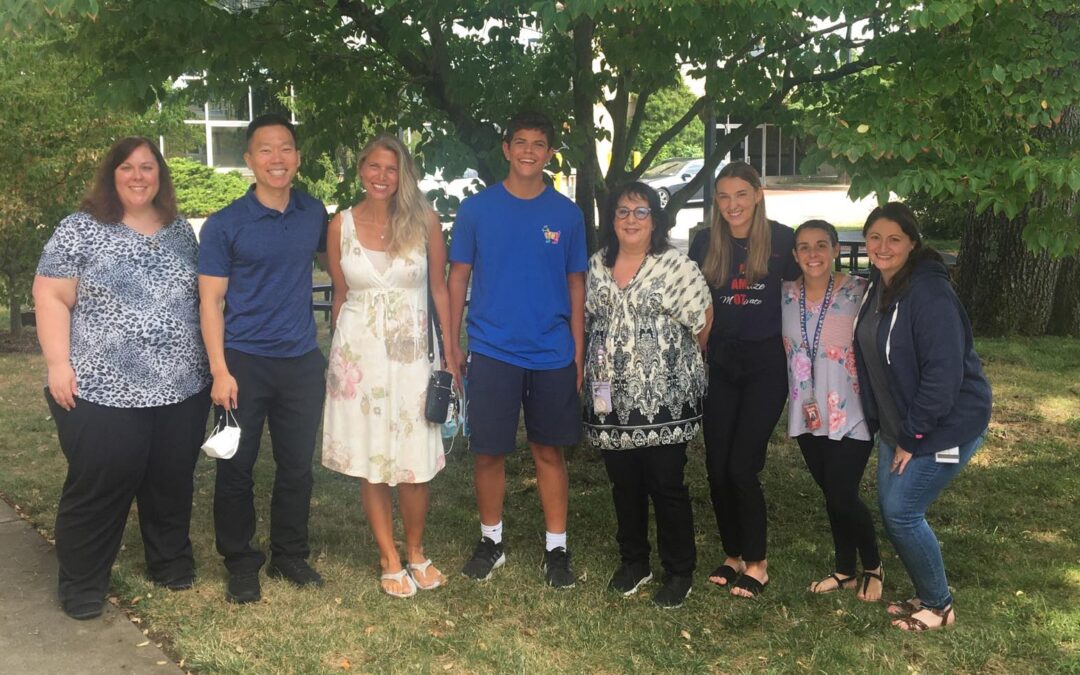 The Children's Learning Center (CLC) hosted a series of visits for members of the REACH Program at JFK High School in Bellmore to meet and brainstorm with our school faculty including teachers and members of the physical therapy, occupational therapy, and speech...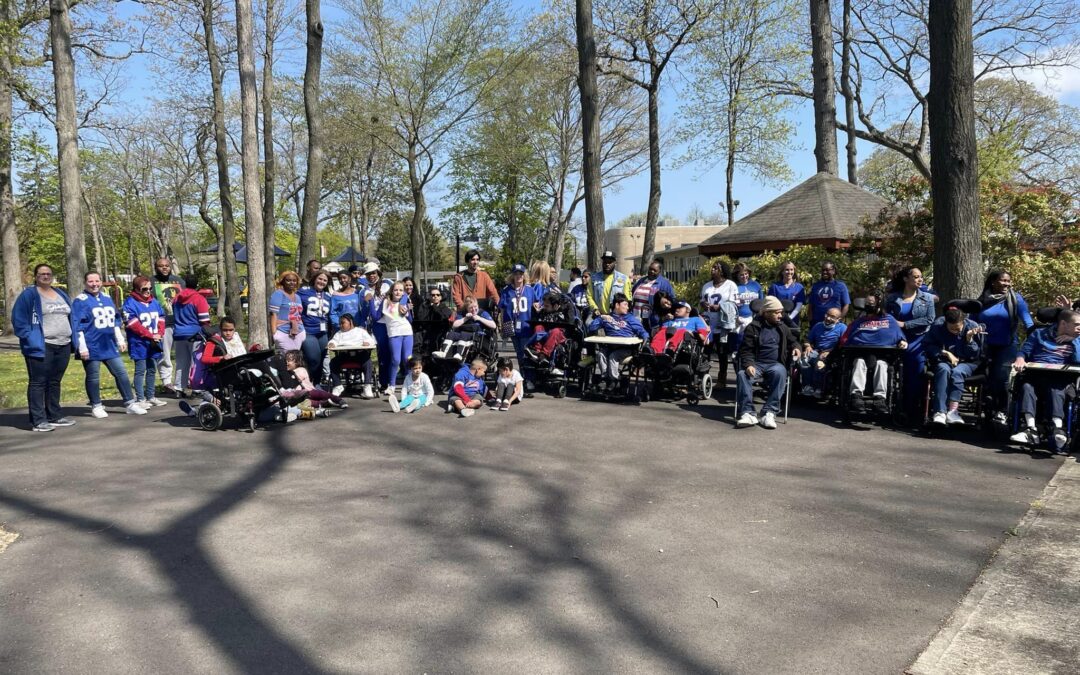 We certainly enjoyed the sun and cool breezes today! All at CP Nassau , including program participants, students from the Children's Learning Center and staff from a variety of departments showed their team spirit this morning for the NY Giants!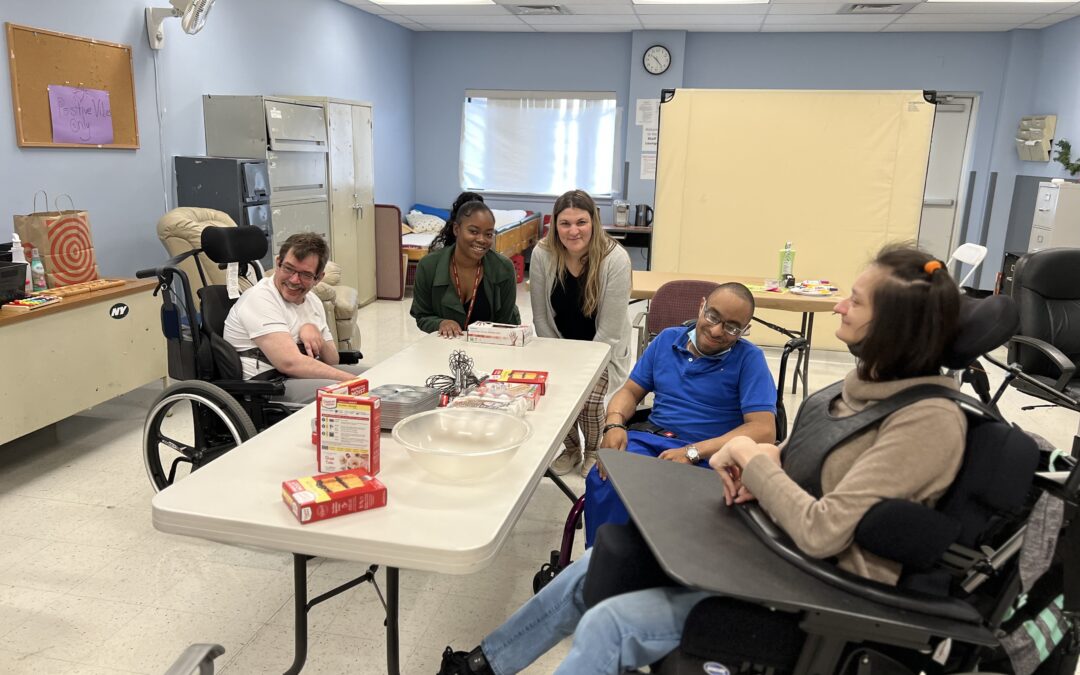 The participants in our Group Site-Based Day Hab program at CP Nassau have been enjoying the arrival of Spring in all sort of ways!