CP Nassau Makes A SPLASH for the Winners of "Wellness on the MOVE"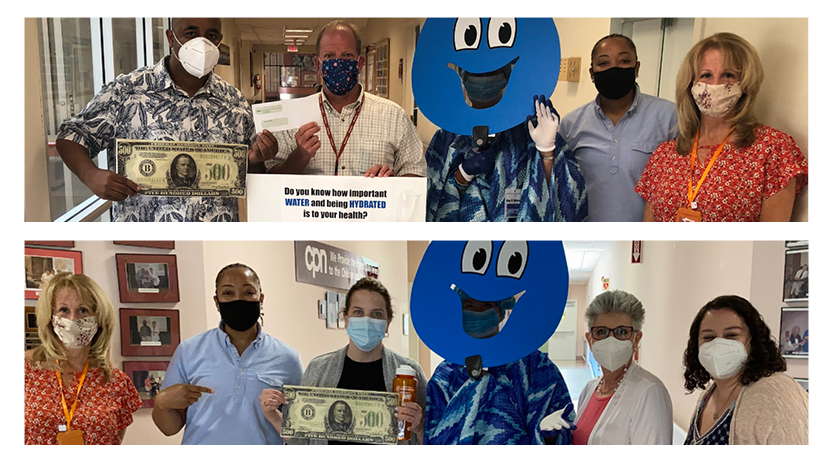 There is a Health and Wellness Campaign currently underway at the Cerebral Palsy Association of Nassau County for all staff and participants and students!  Staff was asked to participate in a survey to help the Wellness Committee determine levels of knowledge and interest in a health program with focus on the importance of hydration to get started! A survey is currently being designed for participants and students!
The staff response was terrific with close to 500 people completing the survey!  Everyone who completed the survey received a custom water bottle as a gift!  Everyone was also entered in a drawing to win $500! On July 6th, the 2 winners of our CP Nassau Wellness on the MOVE Raffle received their $500 checks!
Hap P. Waterdrop enjoyed meeting Mary Courtenay-Frydman from Adult Day Services department and Marcus Williams from Residential!  We thank everyone who completed the Wellness Survey: responses will help with the planning of great initiatives to get all feeling their best with healthy tips and ideas!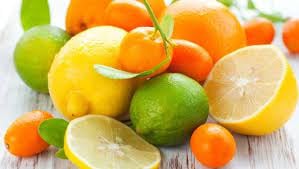 The CP Nassau Health and Wellness Committee continues to work hard to encourage at all the Agency to realize the importance of staying hydrated for optimum health! To add some fun and variety to these efforts, CITRUS DAY was recently held! Entrances to the main...