CP Nassau's Sci-Fi Mini-Con Thank You!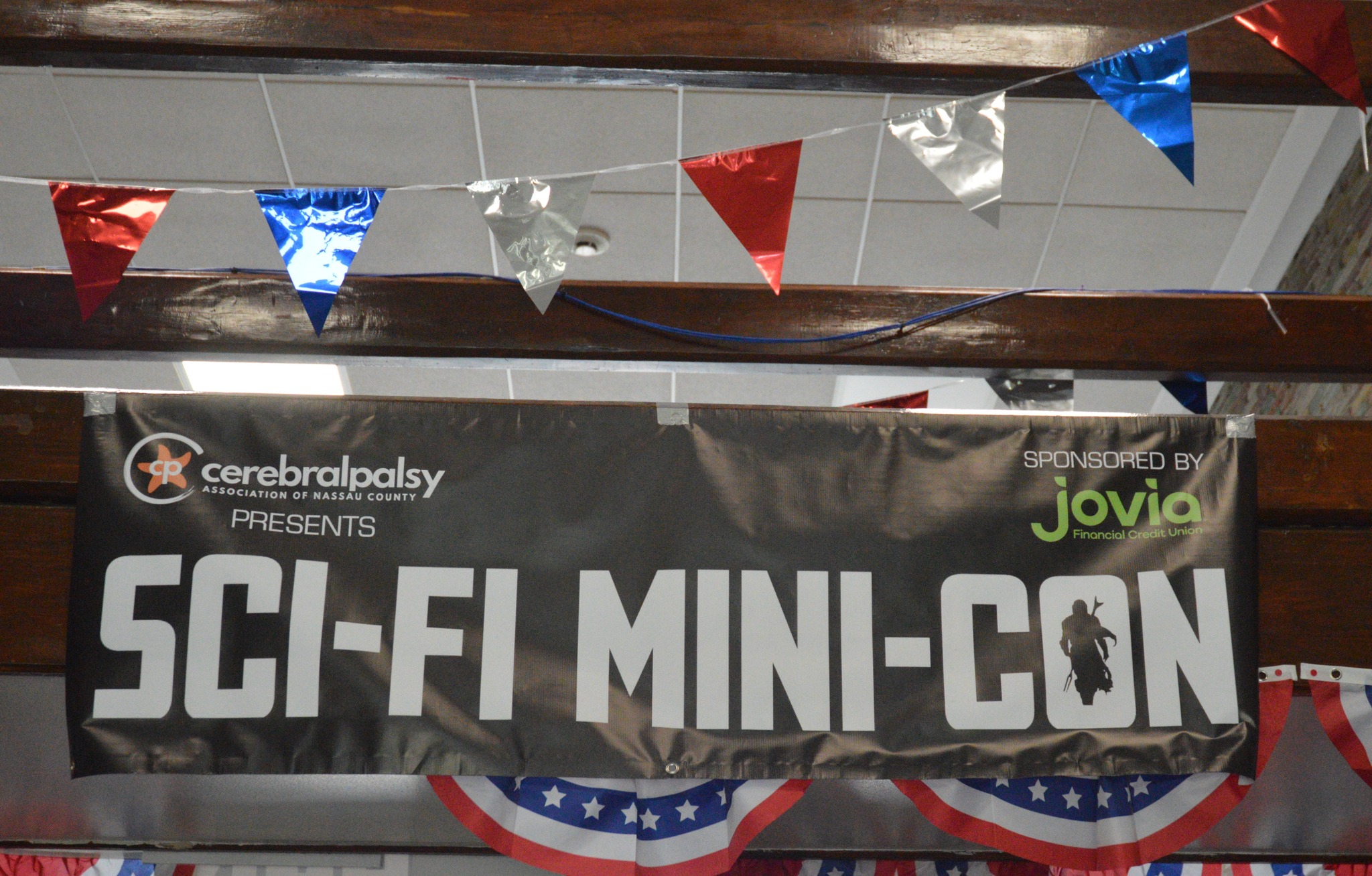 The Cerebral Palsy Association of Nassau County (CP Nassau) would like to thank everyone who came out for CPNassau's Sci-Fi Mini-Con 2023. This was our 2nd annual convention, and this year was even bigger and better than last year. We would like to thank our sponsor Jovia Financial Credit Union for making this possible and helping us raise over $5000 for CP Nassau. We partnered with various costume groups including the 501st Legion: Empire City Garrison, the Echo Base – Rebel Legion, the Saber Guild – Endor Temple, the Mando Mercs, and the Long Island Ghostbusters who provided characters throughout the day. The Long Island Ghostbusters held a raffle for a HasLabs Proton Pack and Wand that brought in over $1,600 for CP Nassau. The 501st Legion: Empire City Garrison brought their incredible Trash Compactor set and ran Blast-A-Trooper throughout the event. The Saber Guild – Endor Temple ran Padawan Training sessions and put on a fantastic show.
We had media guests donate their time to attend including Elizabeth Shepherd (Actress), Joe Zaso (Actor / Author), George Papadimatos (Actor), Angelo Mercado (Actor), Shannon Collins (Psychic / Author), Michael Jan Friedman (Author), Rage & Kaos (Pro Wrestlers), Lula Lukas (Artist), Robin Channing (Magician). We had Cosplayers including Angel_Ta2 (Cosplayer), Jacobella Luongo (Cosplayer), Abigail (Cosplayer), Ruby Rinekso (Cosplayer / Vendor) and Movie Cars including the 60's Batmobile, Ghostbusters Ecto-1 and a DeLorean.
Volunteers and employees from CP Nassau come to help out and keep everything running. Handmade items created by the Council of the Auxiliaries in conjunction with Made With Love from the Floral Park Public Library helped raise over $500. Coca-Cola gave out free soda to all attendees, and provided 3 large prizes for our raffles. Vendors including Rocky's Comics, Alpha Godz, and Joebba's Palace made contributions to our raffles. DJ Dan Kelly helped keep us grooving and Royal Princess Prep Entertainment sent over characters to help add to the excitement. There was some great coverage leading up to the event with an article in the Nassau Illustrated News, and an interview with Orlando on the 94.3 The SHARK. We also had News 12 Long Island come to cover the event and the aired the following report.
All of these groups and individuals made this year's event possible and helped us bring a true convention experience to Levittown Hall for the community. We would like to thank all the guests, fan groups, vendors, sponsors and volunteers who helped make this a truly special event. We could not make this event a reality without everyone's help, patience, and determination. On behalf of everyone at CP Nassau, we thank you for making this event a success and we hope to see you again next year!
Below are some Photos from the event – Please share your own!
Staff who refers someone for a direct Support position at Bayville, Residential or Adult Day Services will be eligible for a referral bonus totaling $500*
from ANCOR As we celebrate Direct Support Professional (DSP) Recognition Week and honor the incredible work that DSPs do every day across the country to support individuals with intellectual and developmental disabilities (I/DD), it's important to note that the...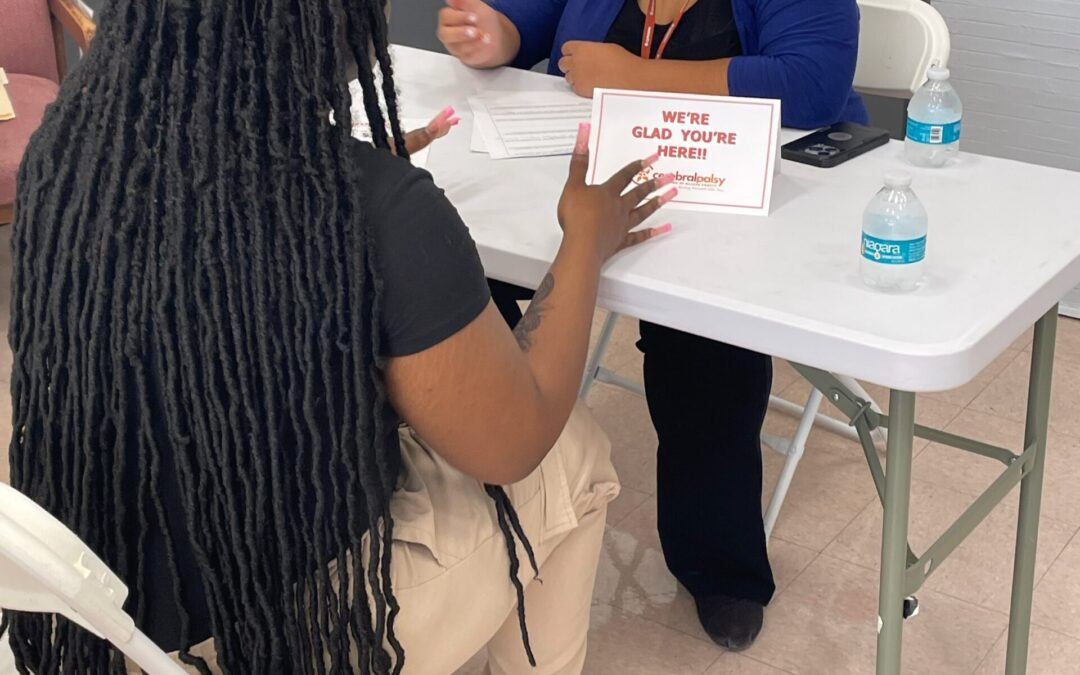 CP Nassau recently held a job fair on Monday, August 21, 2023. The job fair featured opportunities from nearly every department — Residential Services, Adult Day Services, Medical, the School, Maintenance, and more.