CpNassau at HempsteadWorks' Job Fair
Laureen Jean, Community Supervisor of Adult Day Services and Carolyn Madera, Residential Coordinator, attended HempsteadWorks' Job Fair at Freeport Recreation Center on Thursday, 9/15/2022.
Now that COVID restrictions are on the wane, we are once again attending off-site career fairs. An in-person job fair serves as an opportunity to face the public again. The face-to-face communication offers job seekers the opportunity for an on-the-spot interview!
Staff who refers someone for a direct Support position at Bayville, Residential or Adult Day Services will be eligible for a referral bonus totaling $500*
from ANCOR As we celebrate Direct Support Professional (DSP) Recognition Week and honor the incredible work that DSPs do every day across the country to support individuals with intellectual and developmental disabilities (I/DD), it's important to note that the...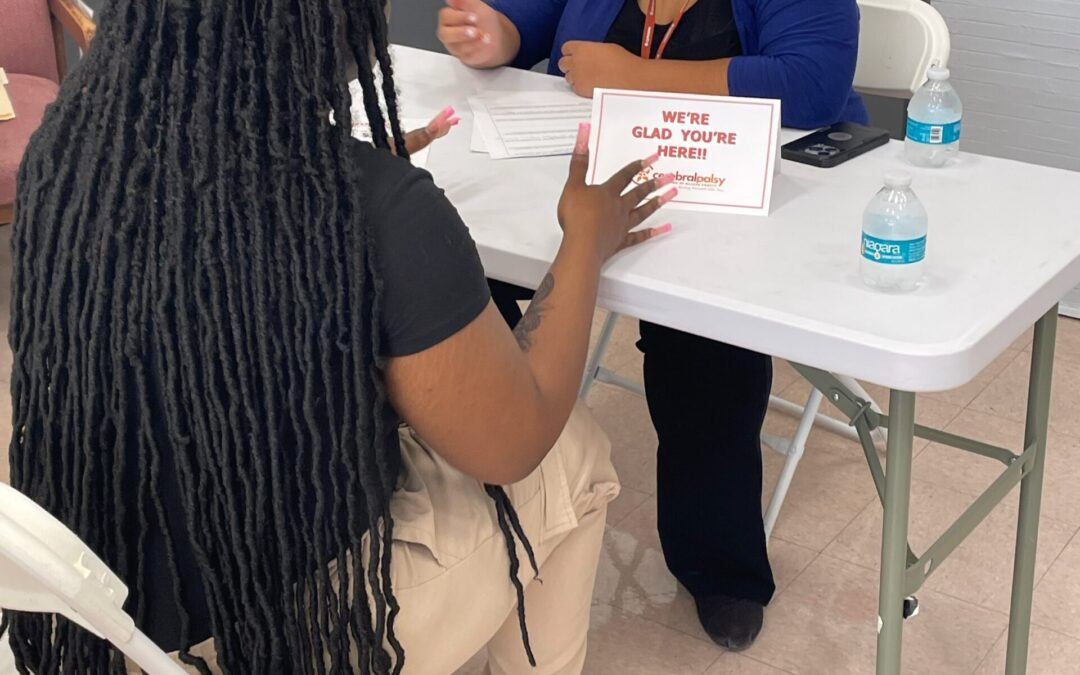 CP Nassau recently held a job fair on Monday, August 21, 2023. The job fair featured opportunities from nearly every department — Residential Services, Adult Day Services, Medical, the School, Maintenance, and more.