JFK High School REACH Team Invention Helps a CLC Student at CP Nassau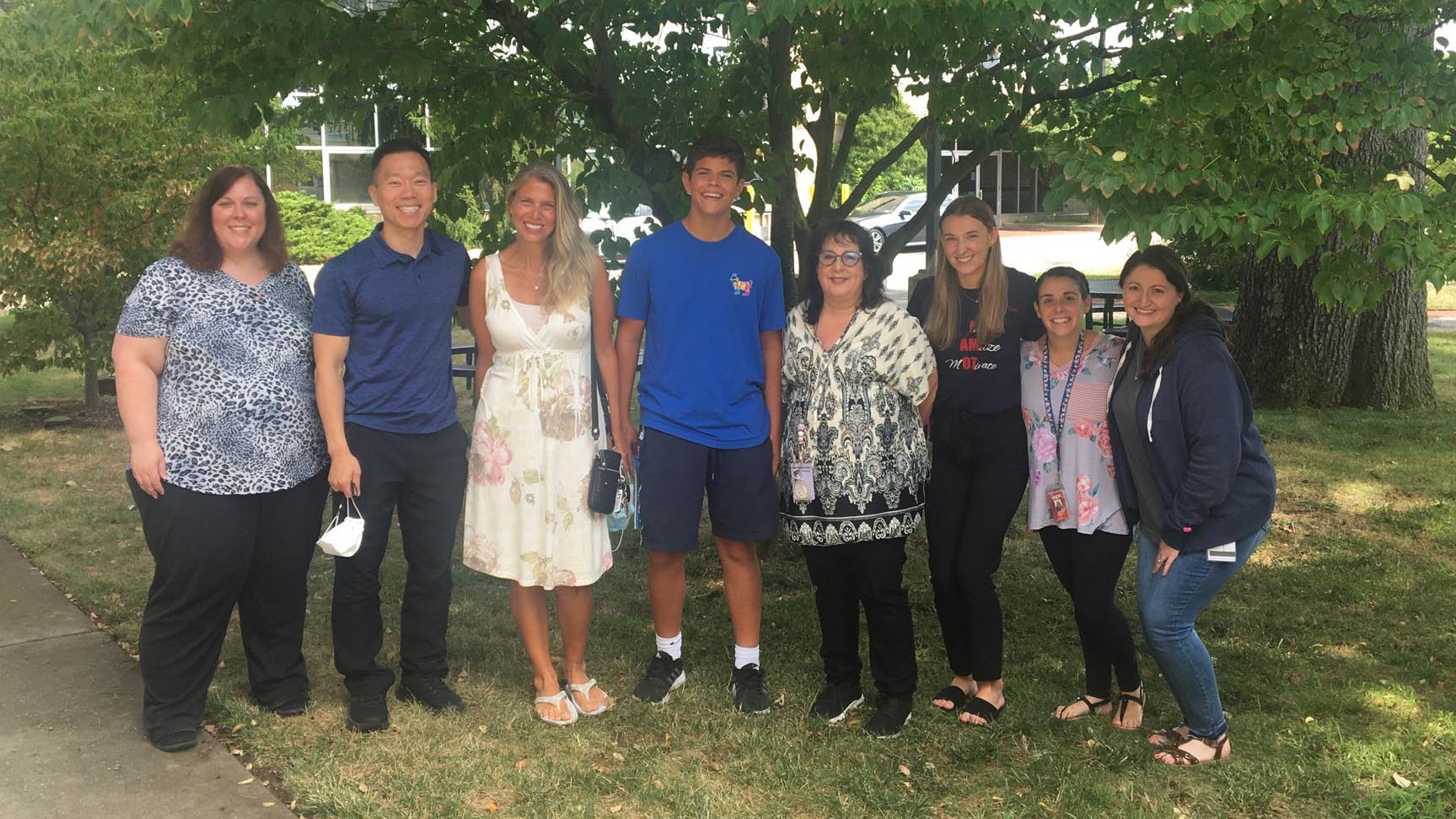 The Children's Learning Center (CLC) hosted a series of visits for members of the REACH Program at JFK High School in Bellmore to meet and brainstorm with our school faculty including teachers and members of the physical therapy, occupational therapy, and speech therapy departments.  Max Frank is the student who originally reached out to CP Nassau to see if there was a need for help from the REACH team. Symong Choi, Physical Therapist and Supervisor of our program here connected with Max and organized the subsequent visits.   During the visits to our school, the JFK students wanted to hear about challenges that the staff faced on a regular basis to determine if they could come up with a solution.
The invention was included in a  contest where students participating were challenged to construct adaptive and assistive technology.  The REACH team entered their invention, the EZ Reach table, and won first place!  Andrew, our CLC student who was the beneficiary of the terrific invention to help him reach things more easily each day is super happy and grateful.  So is his family.  Our staff and students are all so very grateful to the JFK students for their outreach and help and the sharing of their time and talents!  Here is the article about it from Newsday.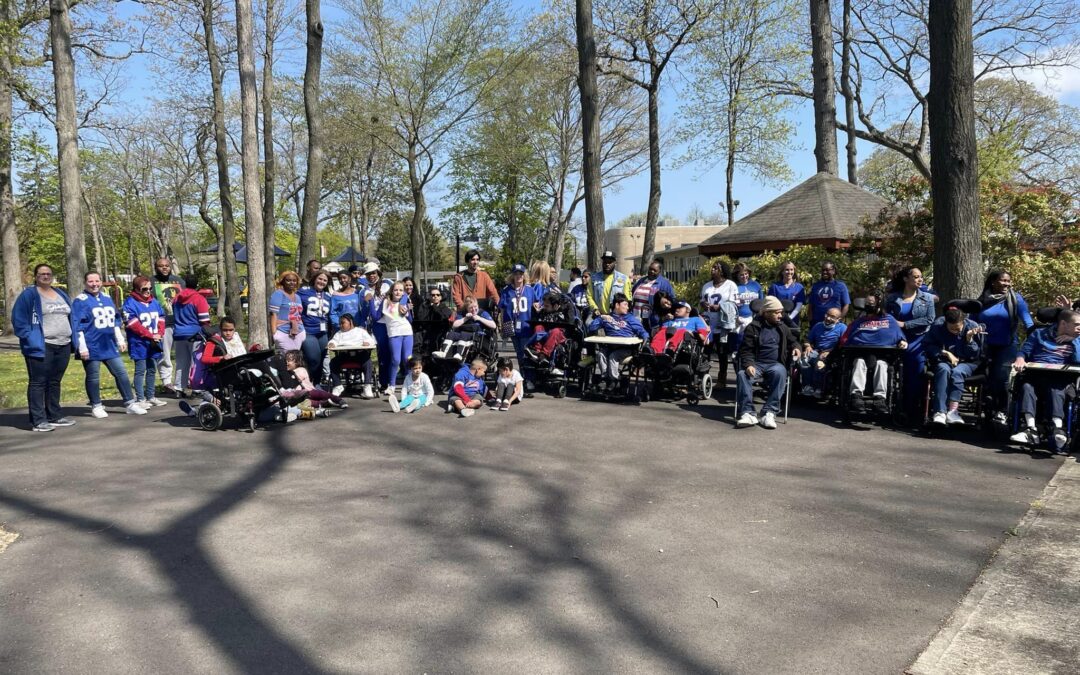 We certainly enjoyed the sun and cool breezes today! All at CP Nassau , including program participants, students from the Children's Learning Center and staff from a variety of departments showed their team spirit this morning for the NY Giants!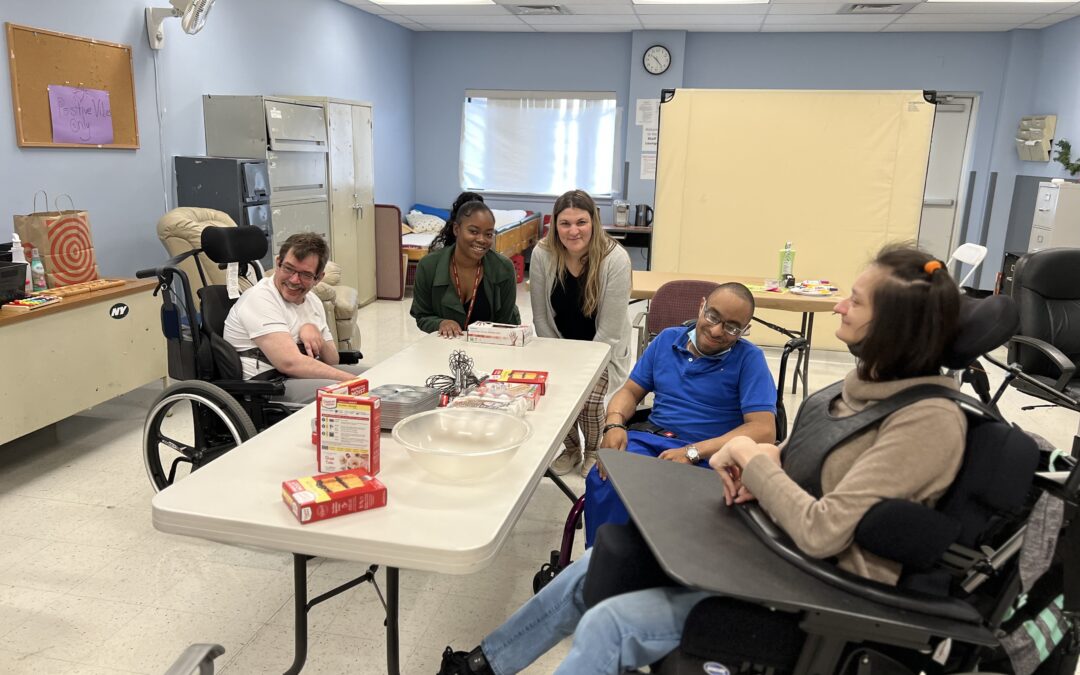 The participants in our Group Site-Based Day Hab program at CP Nassau have been enjoying the arrival of Spring in all sort of ways!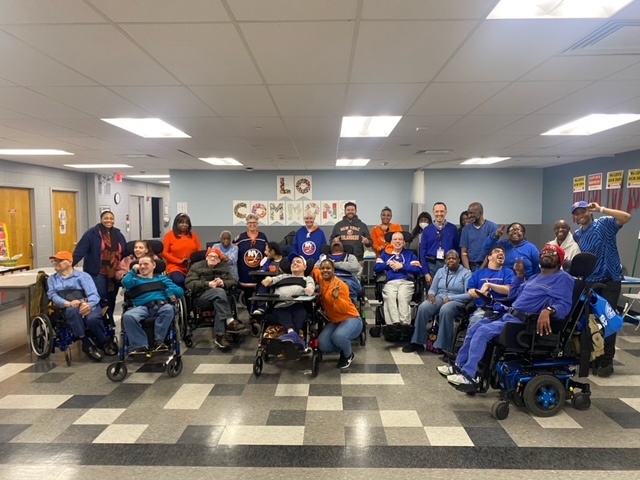 CP Nassau loves the NY Islanders! They have been great supporters of all we do here to help children and adults with disabilities reach their best level of independence!