Join Us for our Job Fair on July 10th
Make a difference as well as a paycheck! Join CPNassau for our Job Fair Monday, July 10, 2023 from 11:00am – 2:00pm. Report to the Main Entrance on Washington Ave for Interviews
Earn & Learn!: Attend college for Free  
– Opportunities in the Adult Day Program, School for Children, and Residences
– Speak with hiring managers from each area to learn about opportunities
Employee Perks!
Tuition Reimbursement, Paid Holidays, Gym Discounts, Free Fitness Room Access, Free Dental & Medical Insurance, Attend College for Free (Associate's Degree) and more.
On-the-spot interviews! For more information, click here.
Staff who refers someone for a direct Support position at Bayville, Residential or Adult Day Services will be eligible for a referral bonus totaling $500*
from ANCOR As we celebrate Direct Support Professional (DSP) Recognition Week and honor the incredible work that DSPs do every day across the country to support individuals with intellectual and developmental disabilities (I/DD), it's important to note that the...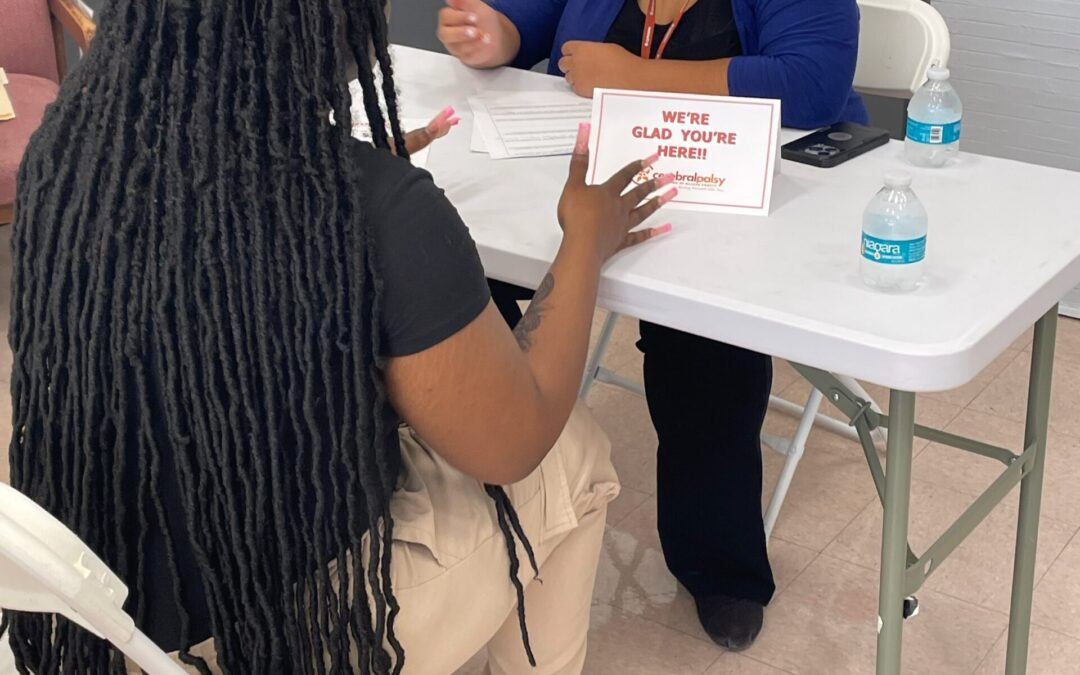 CP Nassau recently held a job fair on Monday, August 21, 2023. The job fair featured opportunities from nearly every department — Residential Services, Adult Day Services, Medical, the School, Maintenance, and more.