Nassau Cerebral Palsy Association Holds 72nd Annual Association Meeting
The Board of Directors of the Nassau Cerebral Palsy Association will hold their 72 nd Annual Association Meeting on Monday, June 14, 2021 at 7 pm. The meeting will be held virtually on Zoom. During the evening, reports will be delivered by the Executive Director, Bob McGuire and Al Jaronczyk, the Board President. Reports will also be given by the Medical Director, the Board Treasurer and the Council of Auxiliaries President.
Karen Geller-Hittleman, Assistant Executive Director, will recognize staff who have completed courses in the College Program along with staff and Board members who are receiving years of service awards. The meeting is certain to be informative and inspiring. The bios of all being recognized are available here, along with the 2020 annual report and other materials from the meeting.
ANNUAL ASSOCIATION MEETING AWARDS LIST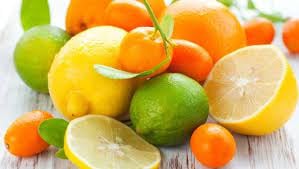 The CP Nassau Health and Wellness Committee continues to work hard to encourage at all the Agency to realize the importance of staying hydrated for optimum health! To add some fun and variety to these efforts, CITRUS DAY was recently held! Entrances to the main...