Never a Bad Hair Day at the Roosevelt HS Barber Shop (or at CP Nassau!)
Peter Dolan, CP Nassau Assistant Executive Director, got his haircut at the newly established Roosevelt High School Barber Shop on March 2.
Accompanied by Assistant Human Resources Director Raeshell Harris, Peter had a terrific experience and was grateful to the whole team for the professional services and great new look!
Student Anderzen Flores skillfully did the cut with Instructor, Jima Aguilar assisting him throughout. Special thanks to Mr. Chris Felder, Owner/Director of the New York Barber and Beauty Institute and from Roosevelt H.S., Dr. Dionne Wynn, Director of Special Education and Programs and Instructor, Mr. Hicks.
Recently, Chris and Cynthia Felder of the Barber & Beauty Institute of New York came to CP Nassau for a visit and tour. Along with the Roosevelt Baber program, the Felders would like to collaborate
with us and work with our CP Nassau staff and participants in some capacity that benefits all. Peter Dolan commented, "We are hoping for some collaborative effort that is mutually beneficial. The Felders were a pleasure to have here and they were very impressed by all they saw at the Agency."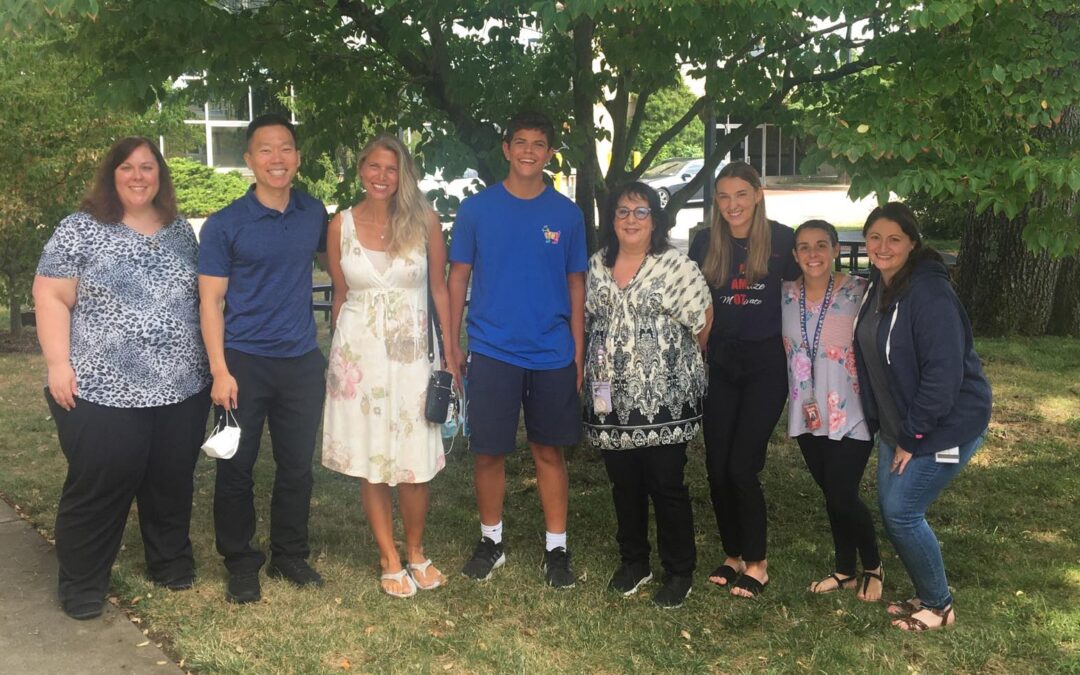 The Children's Learning Center (CLC) hosted a series of visits for members of the REACH Program at JFK High School in Bellmore to meet and brainstorm with our school faculty including teachers and members of the physical therapy, occupational therapy, and speech...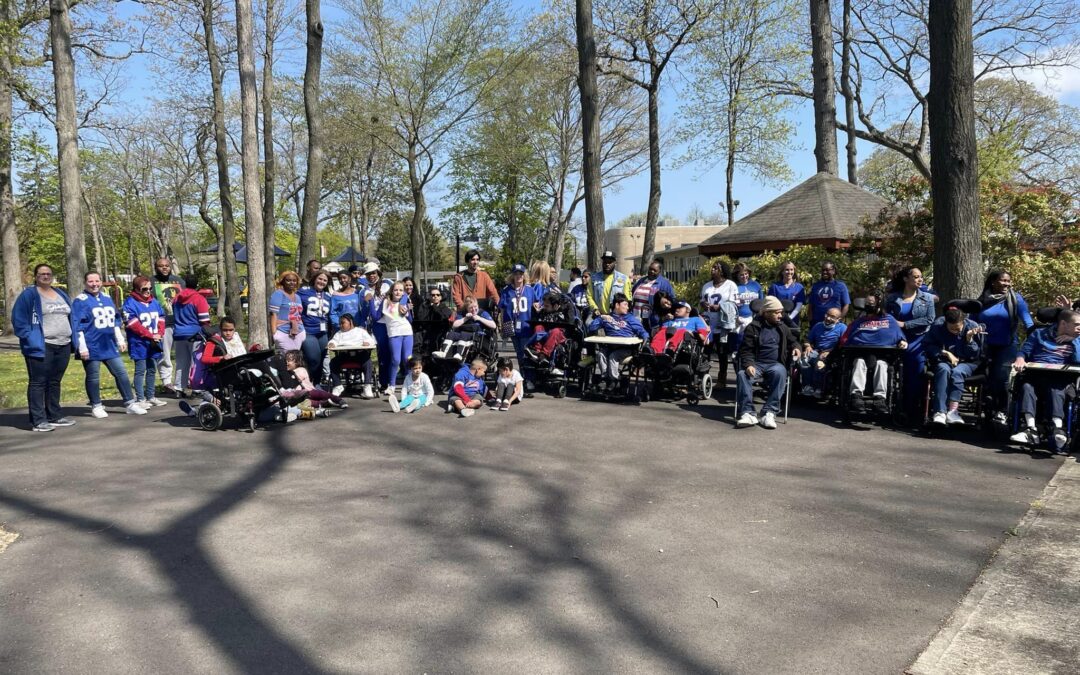 We certainly enjoyed the sun and cool breezes today! All at CP Nassau , including program participants, students from the Children's Learning Center and staff from a variety of departments showed their team spirit this morning for the NY Giants!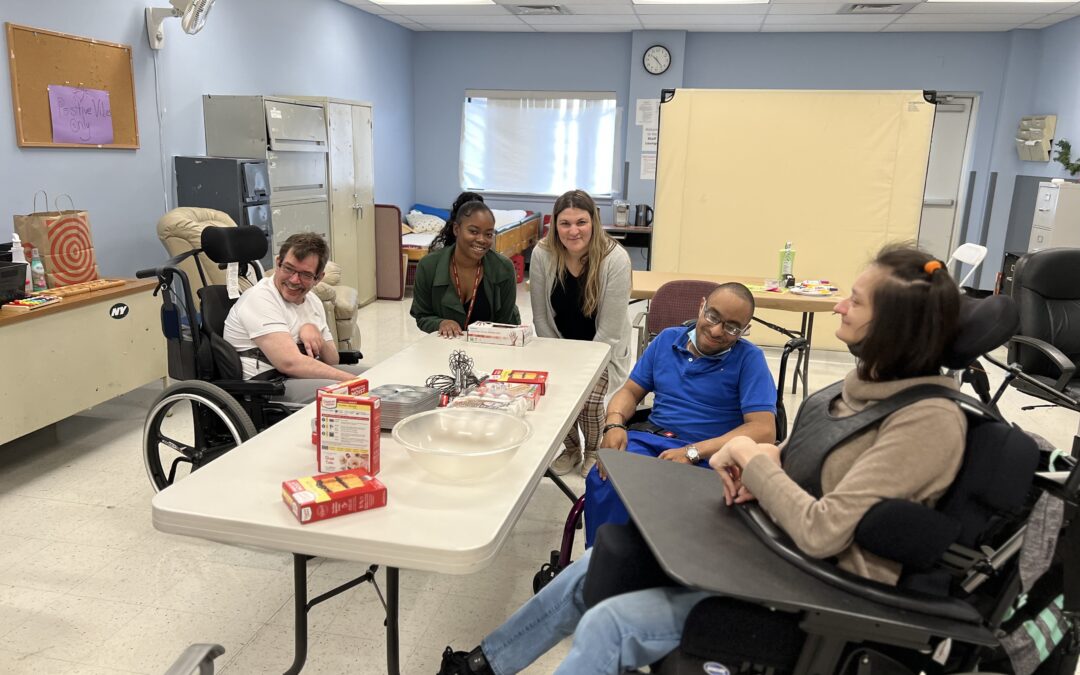 The participants in our Group Site-Based Day Hab program at CP Nassau have been enjoying the arrival of Spring in all sort of ways!