The Community Based Day Program Goes Swimming!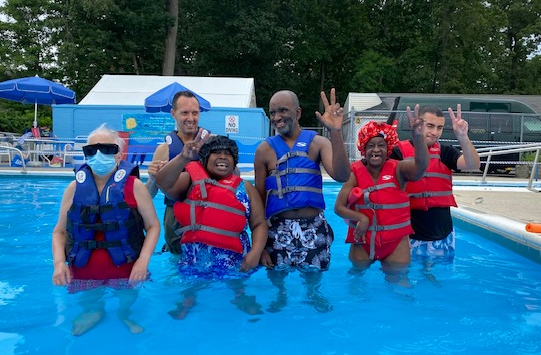 Here are some pictures of Community Based Day Program enjoying the pool this summer. The participants are Frank, Dora, Tony, Diane, Nancy, and Jose. everyone enjoyed having pool time and we look forward to it again next summer!
Tony – Loved showing us his swimming skills. He grew up swimming with his family and learned at an early age. His picture alone, he was floating on his back.
Dora – also learned how to swim during her younger years and had a pool in her home. She loved it!
Jose – often goes to the beach and pool with his family but was happy to enjoy it with his friends.
Frank – was so excited and came prepared with his own life jacket. He enjoyed watching his friends Tony and Dora swim.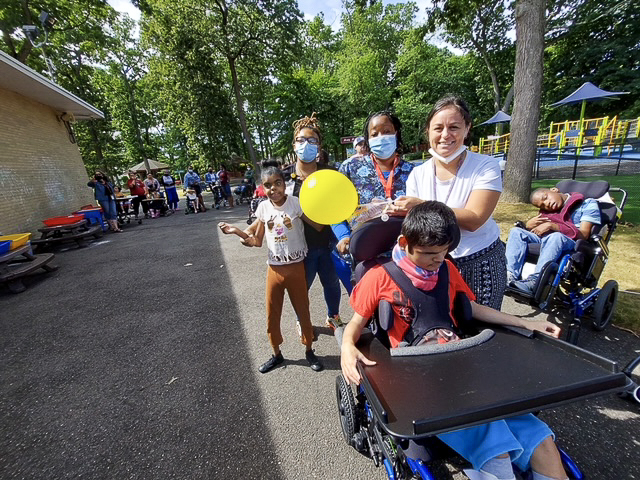 CLC finished the summer program with a Balloon Car Race! As part of the school's STEAM program, classrooms created Balloon Cars and raced them to see which car travelled the furthest. Everyone did an amazing job!
The Social Emotional Learning (SEL) theme for May was Patience and these are some of the CLC staff and students in the spotlight for the special patience they have displayed: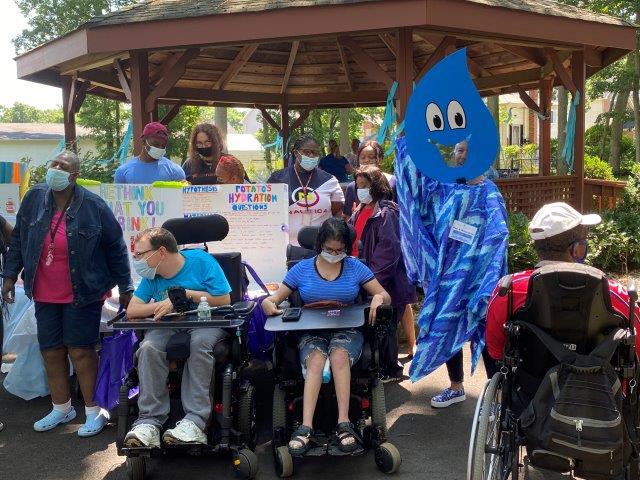 The CP Nassau Wellness Committee hosted a Water Infusion day on June 24 in celebration of National Hydration day which was the day before!