The Community Based Day Program Goes Swimming!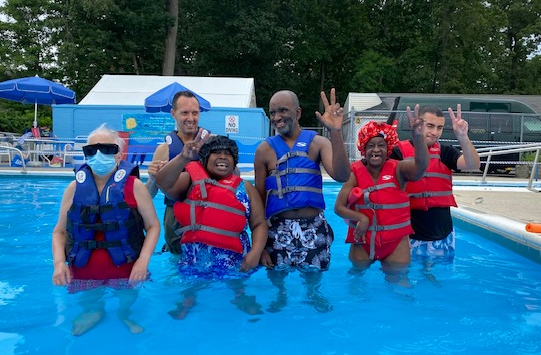 Here are some pictures of Community Based Day Program enjoying the pool this summer. The participants are Frank, Dora, Tony, Diane, Nancy, and Jose. everyone enjoyed having pool time and we look forward to it again next summer!
Tony – Loved showing us his swimming skills. He grew up swimming with his family and learned at an early age. His picture alone, he was floating on his back.
Dora – also learned how to swim during her younger years and had a pool in her home. She loved it!
Jose – often goes to the beach and pool with his family but was happy to enjoy it with his friends.
Frank – was so excited and came prepared with his own life jacket. He enjoyed watching his friends Tony and Dora swim.
Staff who refers someone for a direct Support position at Bayville, Residential or Adult Day Services will be eligible for a referral bonus totaling $500*
from ANCOR As we celebrate Direct Support Professional (DSP) Recognition Week and honor the incredible work that DSPs do every day across the country to support individuals with intellectual and developmental disabilities (I/DD), it's important to note that the...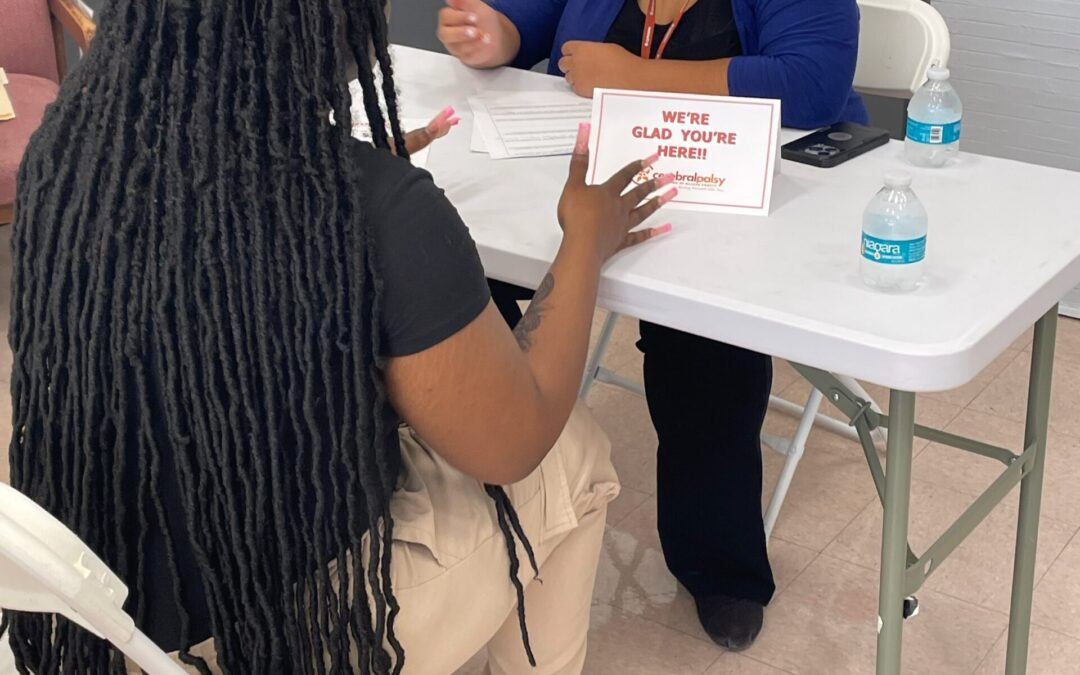 CP Nassau recently held a job fair on Monday, August 21, 2023. The job fair featured opportunities from nearly every department — Residential Services, Adult Day Services, Medical, the School, Maintenance, and more.