A Very Happy Hearts Day! – Valentine's Fun at CP Nassau and the Children's Learning Center!
There were smiles abounding here today with the Cupid Connection flower and candy sale and student dance for the Children's Learning Center!  All proceeds from the sale of the Valentines goodies will go towards special events at the school! The Adult Day Services program had beautiful decorations throughout the halls and on doors!  The breezeway was adorned with dozens of personalized hearts, a fundraiser by our terrific Council of Auxiliaries!  Special things were happening everywhere from speech therapy, to the cafeteria to the gym and all around!  There were many, many happy hearts at CP Nassau today!
Staff who refers someone for a direct Support position at Bayville, Residential or Adult Day Services will be eligible for a referral bonus totaling $500*
from ANCOR As we celebrate Direct Support Professional (DSP) Recognition Week and honor the incredible work that DSPs do every day across the country to support individuals with intellectual and developmental disabilities (I/DD), it's important to note that the...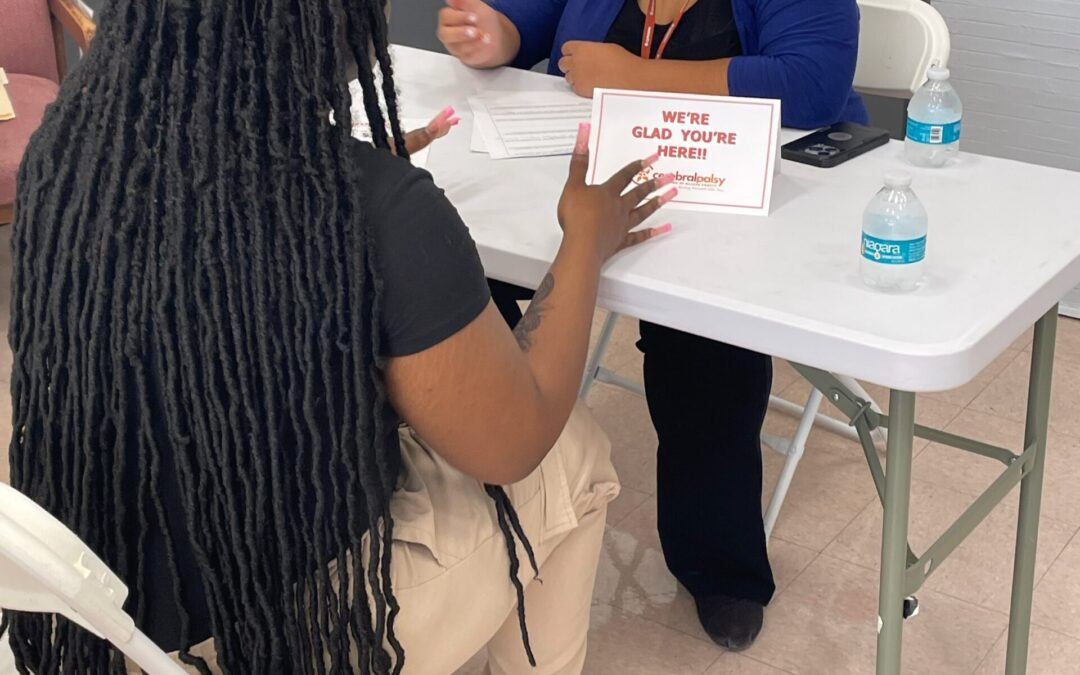 CP Nassau recently held a job fair on Monday, August 21, 2023. The job fair featured opportunities from nearly every department — Residential Services, Adult Day Services, Medical, the School, Maintenance, and more.