Annual Homecoming Celebration at the Children's Learning Center – Back and So Much Fun for All!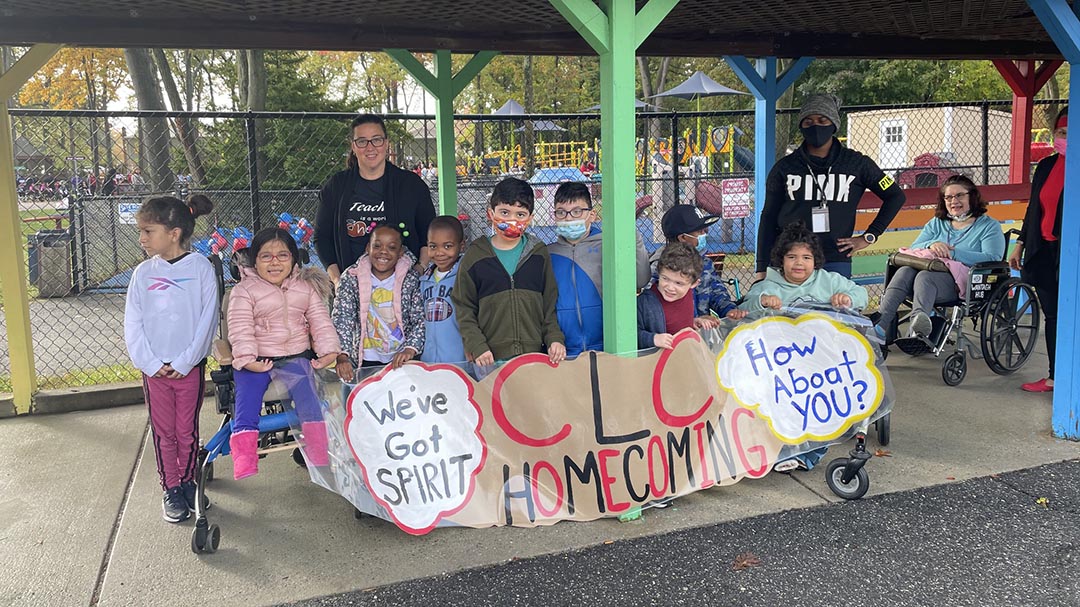 The annual Homecoming Celebration at the Children's Learning Center was back this year and was held today!  Our very special guests from Roosevelt High School made the event magical!  The students and faculty members marched from the high school over to CP Nassau headquarters this morning as the skies cleared and the sun broke through the clouds.  The delightful sounds of the marching band entering our recreation area had smiles abounding everywhere!  Thanks so much to John Seery of Old Mill Nurseries for his generosity in donating a pumpkin for every CLC student and for mums to give that great Fall feeling!
We are so grateful to teachers Christine LaSala and Marianne Vignola for organizing everything and to the faculty, staff, and students for all the fun banners.  We are so thankful for the efforts of all at Roosevelt High School who worked to make this visit happen!  Our students and faculty were so very thrilled with every moment of the visit!  Thank you to the marching band, the football team, the Golden Royals dance team, the varsity cheerleaders, Mr. Eamonn Flood; the Athletic Director and Coach Joe Vito, and the coaches and other staff and faculty who came for the visit and made everything so great!
We truly appreciate all the time it took to plan this visit, run the practices and get family approvals, etc. 
We missed having this celebration due to the Pandemic over the past two years and it was magical to have it back!  On behalf of all here at CP Nassau, our most sincere thanks and gratitude.  What a special, fun, memorable, exciting day we all enjoyed.  
We wish Roosevelt High School the best of luck on Saturday at their football game and Homecoming celebration on Saturday, Oct 29th!
Staff who refers someone for a direct Support position at Bayville, Residential or Adult Day Services will be eligible for a referral bonus totaling $500*
from ANCOR As we celebrate Direct Support Professional (DSP) Recognition Week and honor the incredible work that DSPs do every day across the country to support individuals with intellectual and developmental disabilities (I/DD), it's important to note that the...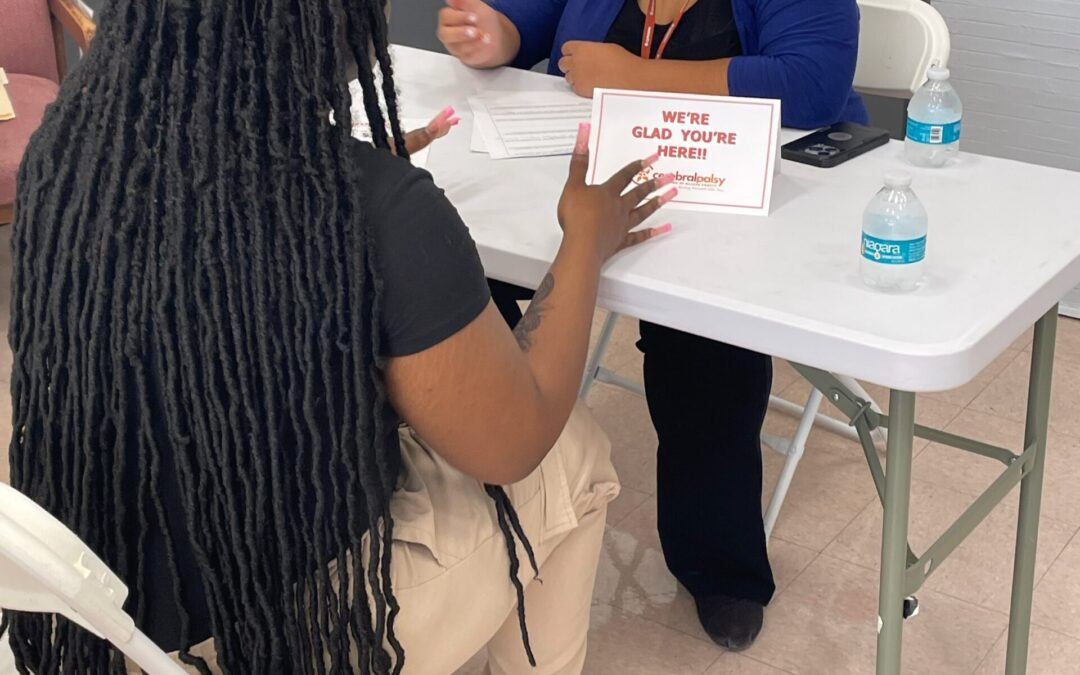 CP Nassau recently held a job fair on Monday, August 21, 2023. The job fair featured opportunities from nearly every department — Residential Services, Adult Day Services, Medical, the School, Maintenance, and more.