68th Annual Forget Me Not Ball
November 7, 2020 @ 7:00 am

-

11:00 pm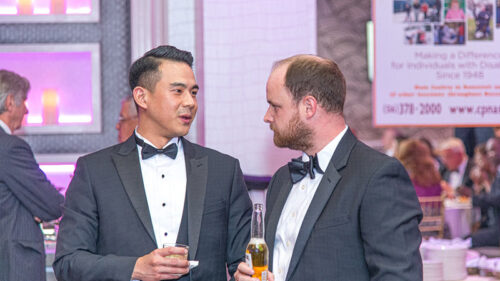 "Forget the Dress…Forget the Tux…Forget the Sitter…Don't Forget Us"
We hope this letter finds you and your families well.
As a result of the COVID 19 crisis and all that our communities have faced and are still facing, a decision was made to cancel our 2020 Forget Me Not Ball. Though our Ball is always a very enjoyable event and is one of the Cerebral Palsy Association of Nassau County's (CP Nassau) most significant fundraisers, we felt it was the right and necessary decision to make.
We believe that in spite of many uncertainties, CP Nassau has been a stable supporter of children and adults with disabilities and their families for over 70 years. The Forget Me Not Ball is a vital fundraiser for CP Nassau and with its cancellation; we know the Agency needs our support more than ever. We encourage you to help CP Nassau continue its vital services by making a donation or supporting our Century Raffle by purchasing a $100 ticket. Only 300 tickets will be sold and there will be 2 winners: $7,500 & $2,500. Any help would be appreciated. CP Nassau plans on coming out of the other end of the Covid-19 crisis stronger and more dedicated to those they serve.
We encourage you to take a look at the CP Nassau website at www.cpnassau.org and the CP Nassau Facebook page to see a myriad of stories of the COVID 19 experience for the Agency. We received a lot of positive media attention, many generous and caring members of the community came forward to help with PPEs and other donations and our staff worked hard to accomplish great things while keeping our participants safe and well cared for.
We thank you in advance for your support. You can utilize the following link to see how you can support our efforts: https://www.cpnassau.org/event/ball2020 . Once there, you can purchase a Century Raffle ticket and/or make a donation.
We have rescheduled the Ball date to October 30, 2021, and we hope you will once again support this incredible event.
We wish you and your family well.
With thanks,
The Forget Me Not Ball Committee