Disability Pride Night: Mets Invite CP Nassau Group for an Amazin' Experience
The New York Mets invited CP Nassau to participate in Disability Pride Night on Wednesday July 19th.  Samantha Hasher, Art Therapist at CP Nassau who worked very hard coordinating all the aspects of the visit, proclaimed, "We had so much fun!  The Mets put together a thoughtful program, highlighting individuals with disabilities and the challenges they face.  We were treated like VIPs from start to finish."
Over 70 people were in attendance in the group from CP Nassau, including adult program members, students from our school and their families and staffers.   Things started in the afternoon with a talk by Jason Benetti  before the game.  Benetti is a broadcaster for the Chicago White Sox and he spoke about living with cerebral palsy.  Jason commented, "People with disabilities are not all the same.  We need to figure out our own life path.  Life is collaboration and everyone has something they can offer in any given situation."
Kevin Christman, part of the group from CP Nassau offered, "Jason made me feel special by saying that my question was great.  It meant a lot to me, the way he treated me so nicely."  Charlie Fleisch shared, "Jason was awesome.  He told stories about obstacles he encountered.  Also, he was very receptive.  Erica Wells, the Mets' Community Relations person, is the most enjoyable person to work with."
Mets VP of Alumni Relations and Club Historian, Jay Horwitz stopped by as did Ed Randall, radio talk show host of "Talkin" Baseball," both have been very kind to all at CP Nassau.
The group had access to the Hudson Club, which provided much needed air conditioning and delicious ballpark food and drinks.  The group then enjoyed watching the game in comfortable and spacious ADA seats.  Seeing the Mets hit a homerun and win the game was icing on the cake.       
Vinny Pinello stated, "It was a good experience.  My favorite moment was when the Mets hit the homerun."  
The program participants, students, staff and families are still glowing, recounting stories, sharing pictures and gushing about the experience of a lifetime.  We couldn't have done it without Erica Wells, Mets Community Program Specialist, and Charlie Fleisch, Life Options Program Participant, who developed a friendship and lasting connection during the pandemic.  The memorable talk with Jason was so cool.  The Hudson Club was a hit.  All the staff that escorted us around were incredibly nice, patient and accommodating.  We are so grateful CP Nassau was able to partake in this unforgettable day and night.  We truly appreciate everything the Mets have done for us!
Staff who refers someone for a direct Support position at Bayville, Residential or Adult Day Services will be eligible for a referral bonus totaling $500*
from ANCOR As we celebrate Direct Support Professional (DSP) Recognition Week and honor the incredible work that DSPs do every day across the country to support individuals with intellectual and developmental disabilities (I/DD), it's important to note that the...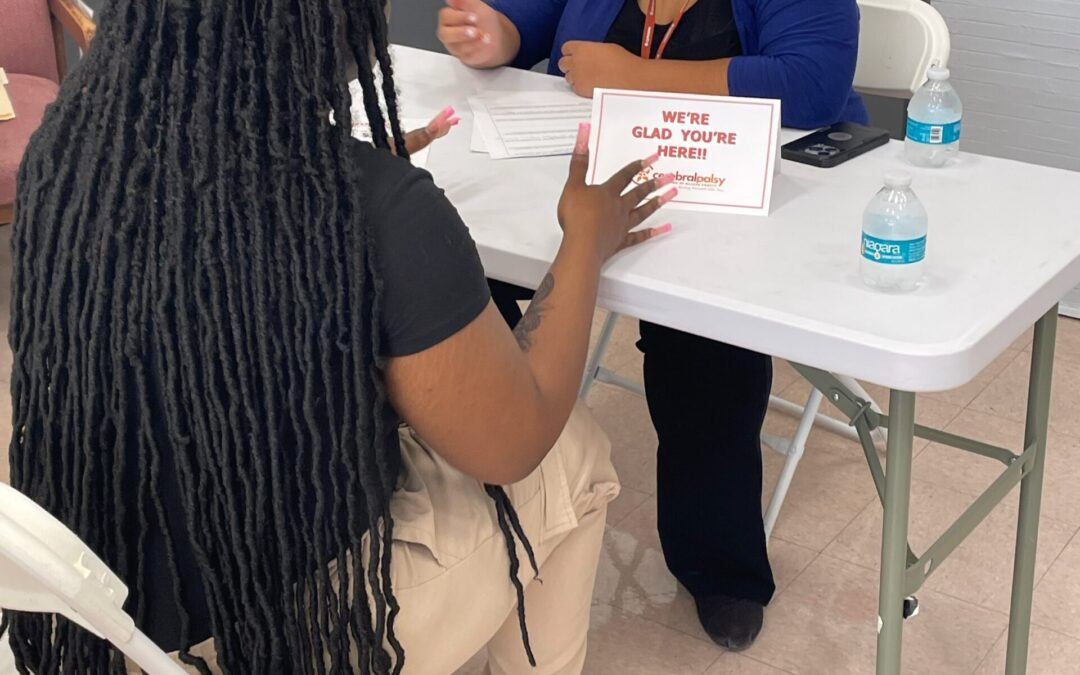 CP Nassau recently held a job fair on Monday, August 21, 2023. The job fair featured opportunities from nearly every department — Residential Services, Adult Day Services, Medical, the School, Maintenance, and more.