Students from the Nassau Community College Physical Therapist Assistant Club Put Pre-Schoolers with Disabilities in the Driver's Seat with Adapted Car
On May 12, the Nassau Community College (NCC) Physical Therapist Assistant Club  visited CP Nassau and made a special presentation to the students of the Children's Learning Center (CLC) and the Physical Therapy department: an amazing ,adapted electric ride-on play car!  All gathered outdoors, following  Covid safety protocols, on the grounds of Theresa's Fun Place, the fully adapted playground at CP Nassau and the Children's Learning Center.  It was wonderful to see!  Symong Choi, Supervisor of the PT department at CLC, along with two Assistant Principals, Jessica Jean-Charles and Sherri Glazer welcome and thanked all from NCC for this amazing sharing of time and talents!  Two pre-school students were selected to "drive" the car and they both thoroughly enjoyed the experience.  NCC students were thrilled to have the opportunity to see the children use the car and discuss their observations with therapists from CP Nassau in real time.   What a wonderful collaboration!  All at CP Nassau and the Children's Learning Center are so very grateful to the NCC students and faculty who made the dream of driving a little electric car a reality for our students.
This project, called "GO BABY GO!"  was initiated at University of Delaware in 2006 and has been replicated throughout the world.  GO BABY GO provides children with motor delays with child-friendly, affordable, customized power mobility that might not be available to them until age three or older otherwise.
On the NCC Annual Day of Service in April, students from the Physical Therapist Assistant Club participated in an interactive zoom meeting. Here, they learned about the problems associated with limited independent mobility in young children with motor delays and the benefits of providing children as young as 7 months old with power mobility.  Through the GO BABY GO project, the club modified a Mattel motorized ride-on car by replacing the accelerator pedal with an easily accessible push button switch on the steering wheel and adding seating support for children who do not have independent sitting balance.
When a baby is born, parents and caregivers look forward to the "firsts" – first smile, first time rolling over, first time crawling and first steps!  But for many children with developmental delays, the ability to move independently throughout their environment to explore, play, learn and interact with other people is limited.  Power mobility has been shown to improve outcomes such as independent reaching and self-initiated mobility, socialization, cognitive and language skills.  However, power mobility equipment is often expensive and not available until a child is three years old or older.
The Physical Therapist Assistant Club at Nassau Community College was awarded a grant through Applied Learning to learn about the problems presented by limited mobility and to adapt and donate the Modified Ride-On Car (MROC) to the Children's Learning Center at the Cerebral Palsy Association of Nassau County (CP Nassau).  The students worked with Dr. Nicole Schiffmacher,  Dr. Ricki Bialstock  and Professor Kim D'Albora and everyone at CP Nassau, including students, faculty, therapists and staff are extremely grateful to all for this gift!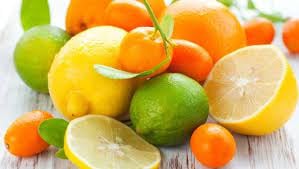 The CP Nassau Health and Wellness Committee continues to work hard to encourage at all the Agency to realize the importance of staying hydrated for optimum health! To add some fun and variety to these efforts, CITRUS DAY was recently held! Entrances to the main...