To support your advocacy efforts, CP State has created an updated resource package, including shareable information sheets and talking points. If you have not done so already, please be sure to schedule your virtual appointments with Senators and Assemblymembers as soon as possible to take full advantage of the budget negotiation timeline. 
Fifty years ago, Geraldo Rivera's expose revealing horrific conditions at Willowbrook State School in Staten Island shocked the nation and forever changed the treatment of people with developmental disabilities across the country. New York State Developmental Disabilities Planning Council's new documentary, "The Path Forward: Remembering Willowbrook", highlights lessons learned from the horrors of Willowbrook and celebrates the inclusion of people with disabilities in all aspects of community life.
Watch the video on the right to learn more >>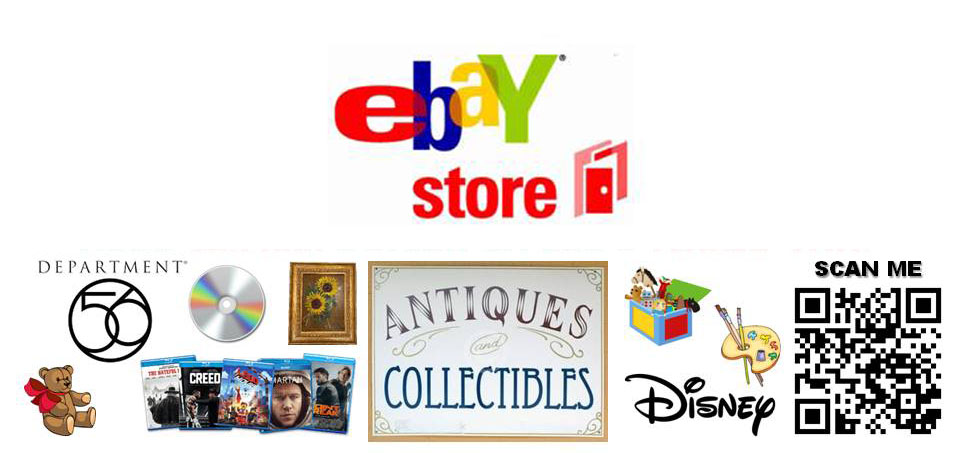 Help support us in 2023 by shopping at our eBay store!
Featuring Toys, Dolls, DVDs, CDs & Collectables! We are also accepting donations for our ebay store, email us at: info@cpnassau.org.
ALL PROCEEDS FROM SALES BENEFIT CPNASSAU! OVER $45,000 RAISED SO FAR – THANK YOU!
COVID-19
During these unprecedented times, we are here for you.
The COVID-19 pandemic has had a major impact on the capacity of health systems around the world to continue the delivery of essential health services. The Cerebral Palsy Association of Nassau County is among the health systems being challenged to maintain preventive and curative services, especially for our most vulnerable populations – people living with disabilities and those with chronic conditions.
the children's learning center
The Children's Learning Center has a strong commitment to serving the entire family – mothers, fathers, siblings and grandparents. Family meetings, tours, special events, and social work services are available and designed to support the family network.
medical, therapeutic, and rehabilitation services
The Cerebral Palsy Association of Nassau County is among the health systems challenged to maintain preventive and curative services, especially for people living with disabilities and those with chronic conditions.

Exciting and innovative programs which offer adults with developmental disabilities the opportunity to find achievement and satisfaction on a very personal level by providing opportunities for them to develop life skills and abilities.

residential life services
This program operates a variety of living options including Intermediate Care Facilities, Individualized Residential Alternatives and Independent Living Environments with a wide array of support services.

Supports include adaptive skill development, assistance with activities of daily living (hands-on), community inclusion and relationship building, and more.

Our Corporate Compliance Program is about establishing standards of behavior referred to as code(s) of conduct standards, intended to define and encourage ethical standards of behaviors and business practices in the work place, in keeping with the New York State Office of Medicaid Inspector General (OMIG) Part 521 requirements.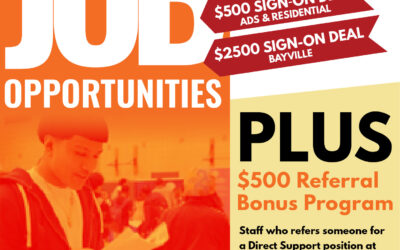 Staff who refers someone for a direct Support position at Bayville, Residential or Adult Day Services will be eligible for a referral bonus totaling $500*
from ANCOR As we celebrate Direct Support Professional (DSP) Recognition Week and honor the incredible work that DSPs do every day across the country to support individuals with intellectual and developmental disabilities (I/DD), it's important to note that the...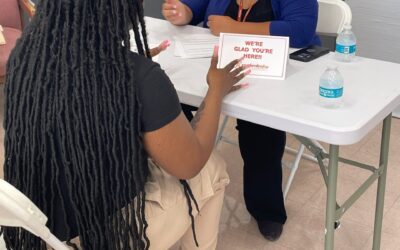 CP Nassau recently held a job fair on Monday, August 21, 2023. The job fair featured opportunities from nearly every department — Residential Services, Adult Day Services, Medical, the School, Maintenance, and more.
Care Can't Wait: Sign the Petition!
In the U.S., support for people with disabilities and older adults who need assistance with everyday activities can be unpredictable, unaffordable, and often unavailable.
Too many families are at a breaking point because of severe underfunding in care programs—and it's time for a long-overdue investment in these supports and services!
We need:
Funding for programs that allow people with disabilities to live at home in their communities, without having to wait years to get the supports they need.
#PaidLeaveForAll so workers don't have to risk losing their jobs when taking time off to care for a loved one.
Better pay and benefits for direct care workers, who perform a critical job but do not earn a living wage.
Access to high-quality and affordable child care and early education for every family.
We can and must do better to support people with disabilities, older adults, family caregivers, and the direct care workforce!