residential life services 
Providing a healthy, safe and secure environment.
Since March 2020, The Cerebral Palsy Association of Nassau County (CP Nassau) has been working diligently with our residents and our staff to provide a healthy, safe and secure environment. Please see our COVID-19 section, which details the myriad of steps CP Nassau took and continues to take during these unprecedented, unsettling times.  Please see our COVID-19 Precautions for further details.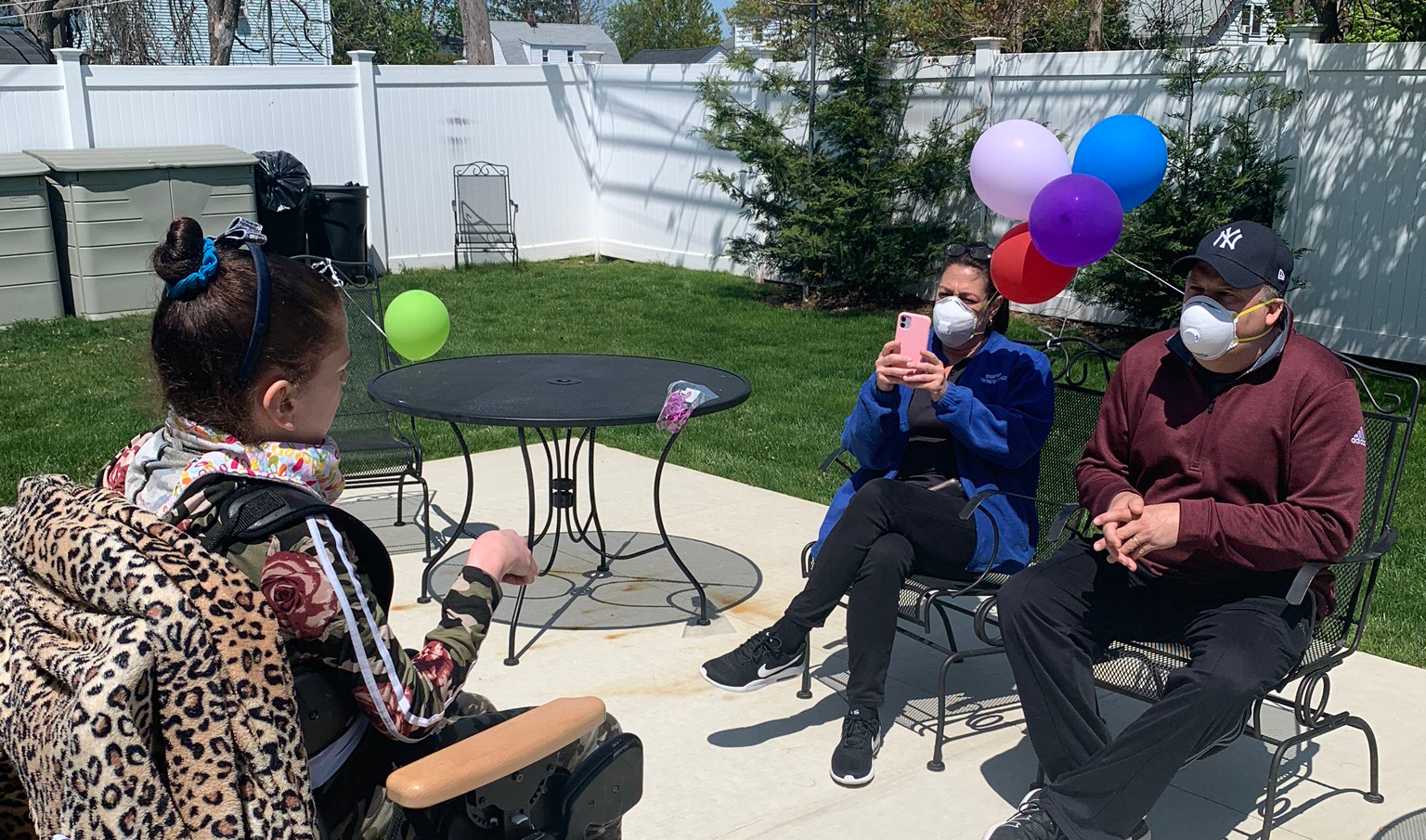 About our residential program:
CP Nassau's Residential Program offers a variety of life style options in Nassau County for adults with developmental disabilities. Since the inception of the program, individualized and personalized service has been the primary mission of the program. The residential team focuses on the person, not the disability, in an effort to provide both a home-like and integrated living environment. During each step of the planning process individuals are encouraged to participate. Whether it's picking out the carpet and paint colors for their bedrooms or choosing service providers, CP Nassau strives to create environments that encourage personal growth, independence, choice and community integration.
The program operates a variety of living options including Intermediate Care Facilities (ICF's), Individualized Residential Alternatives (IRA's) and Independent Living Environments with a wide array of support services that are designed to enable persons receiving services to make the most of living and working in the community.
Individualized Residential Alternative (IRA)
The IRA's are located throughout Nassau County. In addition to spacious, beautifully decorated living areas and landscaped yards, each residence has specialized features including but not limited to; ramped entranceways, accessible kitchens and bathrooms and personalized bedrooms (no two bedrooms are alike!)  Residence staff provide medical, recreation, habilitation and transportation services around the clock. 
By doing so, the staff affords the residents the opportunity to always have a teaching moment in order to develop or enhance skills needed to be a valued and contributing member of their community. The focus of the Residential Program is to maintain the individual's relationship with family members and other natural supports by including them in the development of program plans to meet the individual's needs and interests.
Supportive IRA
In addition to the supervised IRA's, the Cerebral Palsy Association of Nassau (CP Nassau) operates a supportive IRA, which is located in the town of Baldwin.  The Baldwin residence is a three-bed home designed to serve individuals who are able to live on their own with a minimum level of support.  The home is located within walking distance from public transportation and large shopping districts.
The CP Nassau staff are available several hours a day to provide residential habilitation training and facility maintenance.  Residential habilitation training focuses on independence in shopping, cooking, cleaning, medication administration and accessing the community.  The setting is fully accessible and connected to a central response station for emergency situations.
Independent Living
The Cerebral Palsy Association of Nassau County (CP Nassau) oversees two independent residences located in East Meadow and Baldwin. These programs provide individuals with the opportunity to live independently within their communities.  There are personal care aids available to provide assistance and support with activities of daily living under the direction of the individual, when and if needed.
Individuals residing in these programs are able to independently access the community for all services and activities.  Although these residences are for individuals who can live independently,
CP Nassau is always in the background to provide additional oversight and support when and if necessary.
Oversight
A committee comprised of the Cerebral Palsy Association of Nassau County's board members, individuals, and family members regularly schedule visits to meet with the individuals in their homes to ensure that our Agency's philosophy of providing the highest quality of services to our individuals and their families. In addition, the residential services management team is on-call 24/7 to oversee emergencies, investigate incidents, provide training and ensure adequate staffing.  Most importantly, families and friends of the individuals are always welcomed as are their suggestions for quality improvements.
Intermediate Care Facility (ICF) in the Community
The Cerebral Palsy Association of Nassau County's ICF's in the community focus on providing added medical supports for individuals who have a greater need for healthcare services based on their diagnosis. To this end, the ICF's provide on-site nursing services, access to telehealth services and a primary care physician who is on call for emergencies. 
In addition to medical oversight, there is a management team, direct care staffing 24/7 and administrative oversight, and on call support to ensure quality care is always maintained at the highest level. These programs also focus on assisting the individuals to develop skills that will assist them in achieving a higher level of independence.
CP Bayville, Inc.
CP Bayville is an Intermediate Care Facility located on the North Shore of Long Island.  Forty eight individuals call CP Bayville "HOME."   The goal for CP Bayville is to meet and enhance the medical, therapeutic, emotional, psychosocial and recreational needs and wants of each resident. Through the combined effort of the residents, their family, friends and advocates and the members of the interdisciplinary team, an individualized life plan is created and implemented.
CP Bayville has a fully staffed Nursing Department in the building 24 hours a day, 7 days a week to ensure the health and safety of the individual's.  The nurses, medical aides and AMAPs provide medications and treatment which help to maintain and improve the individuals well being.  In order to further assist with maintaining the quality and of life for the individuals living at CP Bayville, there is a full team of clinicians including, social work, psychology, occupational therapy, physical therapy, speech language pathology, recreation therapists, treatment plan specialists and therapy aides.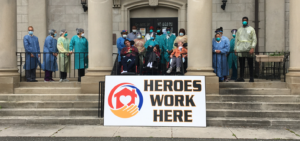 Programming is unique to each individual. Some residents require vigilant nursing care while others need oversight. Some of our residents enjoy going out into the community more than staying at home while others are homebodies.  Counseling is available on an individual basis and in groups. An orientation group has been established for with a dementia related diagnoses.  The occupational and physical therapists and the speech language pathologist conduct evaluations and provide therapy services based on the needs of the individuals. 
All of our goals strive for the highest level of independent living.
For information regarding eligibility requirements or for an application for Residential Services, please contact Paul Lowry, Director of Residential Services by email or phone at 516.378.2000 x270.
the latest news in Residential Life Services
Every residential location can feel safe, be sanitized and disinfected thanks to the HVAC Building Protection Program performed by The Turbochyll Company.
On behalf of all the Cerebral Palsy Association of Nassau County, we want to express our thanks and gratitude to you for your kindness, caring, support and generosity. Your concern and actions to help us have touched our hearts and have truly made a difference in...