"Talking Baseball" is a Real Hit at CP Nassau!
On May 13th the participants in the Life Options program had the privilege of talking to Ed Randall for the second time. Ed is the host of "Talking Baseball" on WABC-770 on Sundays at 1 pm, and he is the founder of "Fans for the Cure," a foundation for Prostate Cancer survivors, like himself. Samantha Hasher, an instructor in the program reports, "Ed answered all our questions and gave his insightful views on baseball, the game we love."
As a prostate cancer survivor, Ed shared this message, "Please get your annual prostate cancer screening even if you are feeling fine!  It saved my life."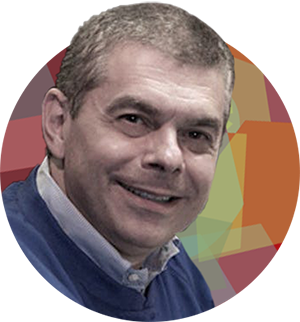 Ed Randall, host of "Talking Baseball"
Charlie Fleisch, a program participants who has been instrumental in reaching out to the Mets organization, found it interesting when Ed shared a fond memory of Bob Shepard leading Sunday mass at Yankee Stadium. 
"Ed said people would show up just to hear him speak.  It was incredible."
Robbie Zafiratos asked Ed if he liked hockey and Ed responded, "I am a huge Islanders fan and I will be watching the playoffs!" With that, Robbie, Diana and Stephen Z. all cheered with joy and shared they will be watching, too!
All at CP Nassau continue to be so grateful to the Mets organization for their interest and the sharing of their time and talents with our program participants.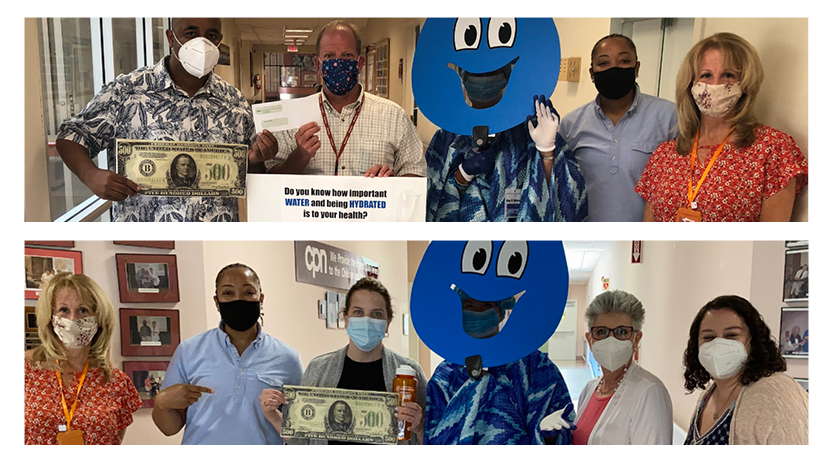 The 2 raffle winners of CP Nassau's Wellness on the MOVE, a Health and Wellness Campaign currently underway, received their $500 checks!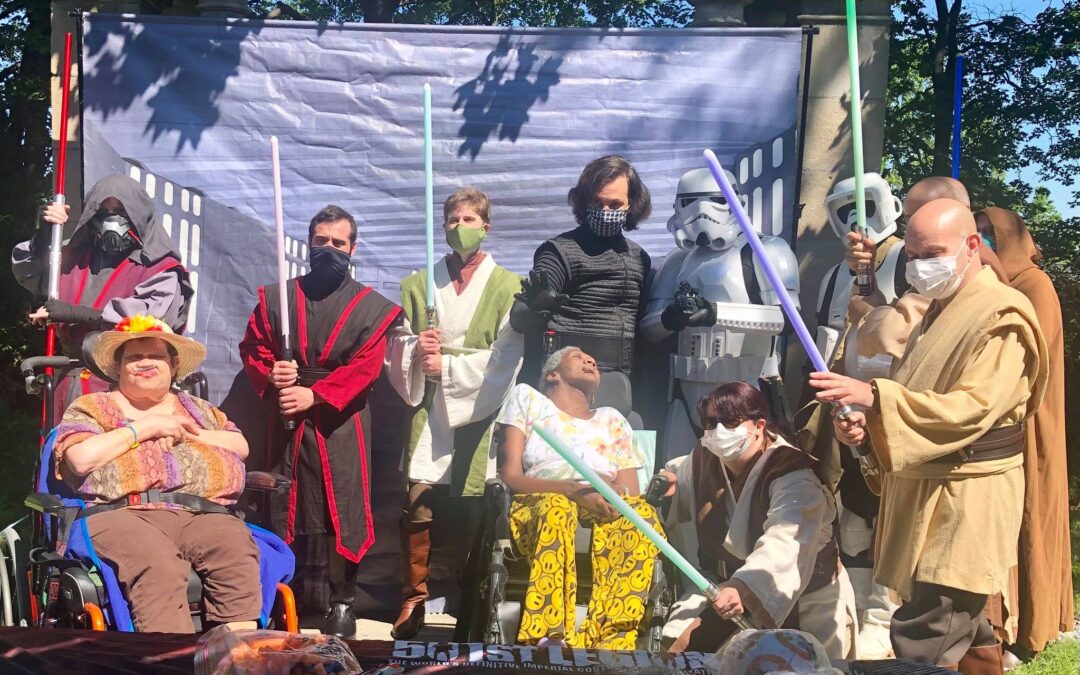 The Force was Strong in Bayville as Star Wars Characters Visit Residents and Staff at CP Bayville.